A few weeks ago I got an email from John Goldfuss, owner and founder of Tomatina, asking if I'd be interested in sampling his new product. After checking out the Tomatina website, I have to say, I was pretty excited to give this a try! You can check out the video to see what its all about!
*just a note… I was not compensated in any way to do this review, only given an 8 oz sample to try out then give my honest opinion*
So what the heck is this Tomatina stuff? Lets first start with this…
""La Tomatina" is a tomato festival held in small town called
Buñol, in the Spanish province of Valencia. Thousands of people
from all around the world come together to celebrate a passion
for this exceptional fruit/vegetable. During la Tomatina, trucks
full of ripe and juicy tomatoes are unloaded onto the streets and
used as ammunition in a spectacular tomato fight. Afterward
everyone is washed down so that the people can dance, feast and
celebrate all night."
Sounds fun right?!?!?! Even better is this product! Heres a few facts…
* Tomatina is 100% natural with no added sweeteners, preservatives, colors or flavors!!!
*Packed full of vitamins, fiber, antioxidants and minerals
*Perfect as a healthy vegetarian meal
*Energizing after a workout
*Flushes away toxins and replenishes you with vital nutrients
*Made up of tomatoes, red bell peppers, celery, carrots, cucumbers, beets and ginger
So, the really important part, how does the stuff taste??? I'm going to be honest, I was skeptical at first because I've tried other tomato based drinks and could not get them down. So I decided to try it a couple different ways. First I took a few ounces after teaching my zumba class. Tomatina was different then other tomato juices! It didn't have an acidic taste, you can tell theres more to it then tomato, it went down smoothly and I really did enjoy the taste!
Now for the rest, I decided to make a super quick sauce to toss with some leftover cooked pasta I had. I have to say, it was AMAZING!!!! It was so fresh & light tasting and I loved it even more because there are so many veggies in there! Great for the kiddos *wink wink*!!! I sautéed some garlic in olive oil, added the Tomatina, some basil, a little sprinkle of salt and pepper and tossed in the pasta to warm. You cannot get this kind of flavor with almost no cooking time with a typical can of tomato juice/puree! Really really enjoyed this meal!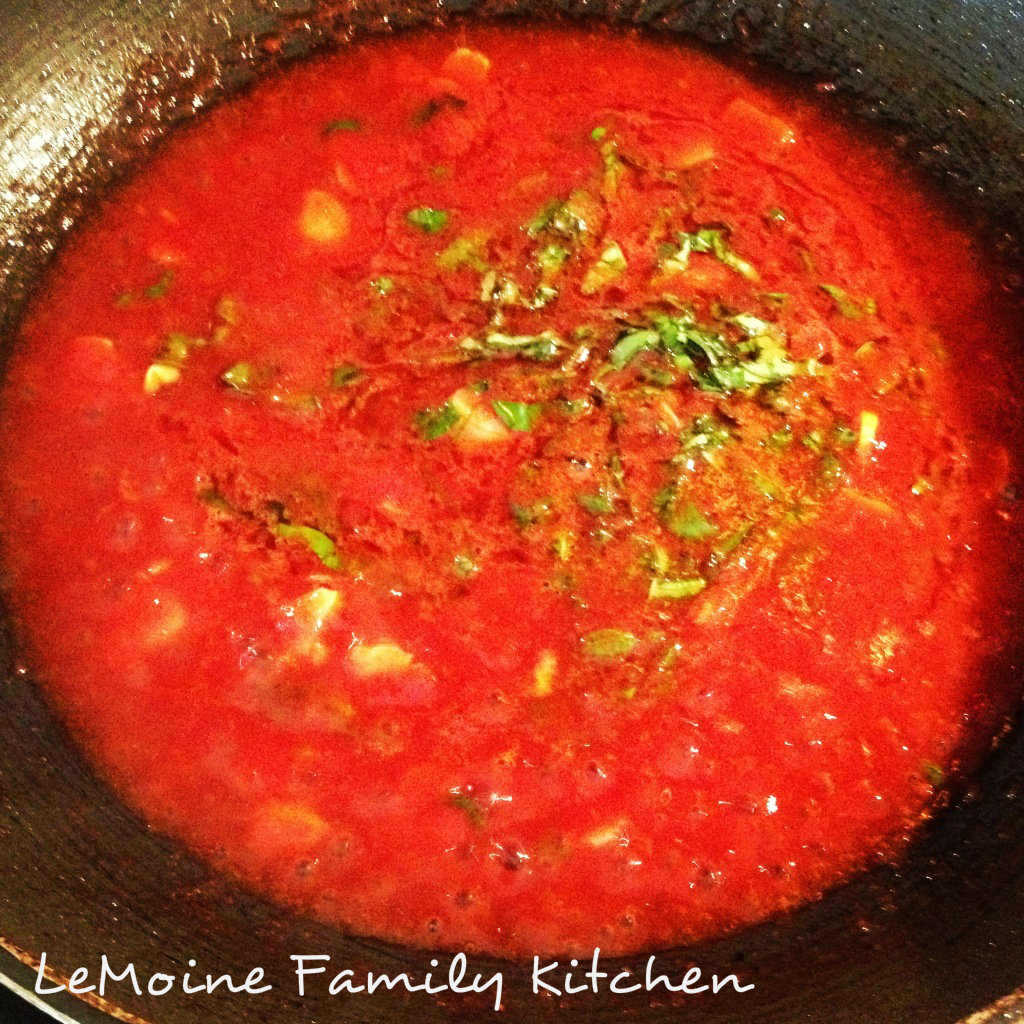 What else can you use this delicious stuff for? Add some diced bell peppers and cilantro to make a perfect salsa, add vodka and a celery stalk for a kickin' Bloody Mary, mix in with rice, peas and carrots for a quick and delicious side dish or braise chicken, peppers, onions and mushrooms for a simple cacciatore. The possibilities are endless and you can feel good about all the additional servings of veggies you're getting!
So heres the thing
… John has been working his butt off to get this product off the ground. His amazing project is funded through Kick Starter. Check it out, if you believe that this is a product that should be out there, which I honestly do, then visit the
Tomatina Kick Starter
page and donate to help out. The donation can be as little as just $1!!! I love this project not only because I love the product and what it is made of but this is about a guy and his dream and I am all for that! Oh, and if you pledge $25 or more you'll receive a whole bunch of samples!!!
 I'd hugely appreciate if you could simply pass the page along because hey you never know!
Follow Tomatina and stay updated on this good for product!
General Inquiries, Comments:
info@tomatinajuice.com
Buyers, Distributors, Suppliers:
sales@tomatinajuice.com