Chicken is one of those things that you can do so much with but I find myself stuck in a rut of just using a handful of recipes over and over. Me being a stay at home mom of two i'm always looking for budget friendly meals for most days of the week and this is one of them!
I was able to find chicken thighs on sale which is fantastic since thighs are a less expensive cut to begin with. Pair up bone in, skin on thighs (this is what keeps it moist!!) with tons of fresh herbs, garlic and lemon and you are in for a simple but over the top flavorful piece of chicken with perfectly crisp skin!
Garlic & Herb Roasted Chicken
3-4 lbs bone in, skin on chicken thighs
8 cloves garlic
5 sprigs of rosemary, leaves removed from stem
5 sprigs thyme, leaves removed from stem
juice of 2 lemons
a bunch of parsley, leaves removed from stem
a bunch of basil
salt
pepper
approx 1/2  cup olive oil
Oven at 350 degrees.
In a food processor add the garlic, rosemary, thyme, parsley, basil and lemon juice. Pulse until everything is roughly chopped. With the food processor running begin to drizzle in the olive oil. You want to add enough that it resembles a loose paste.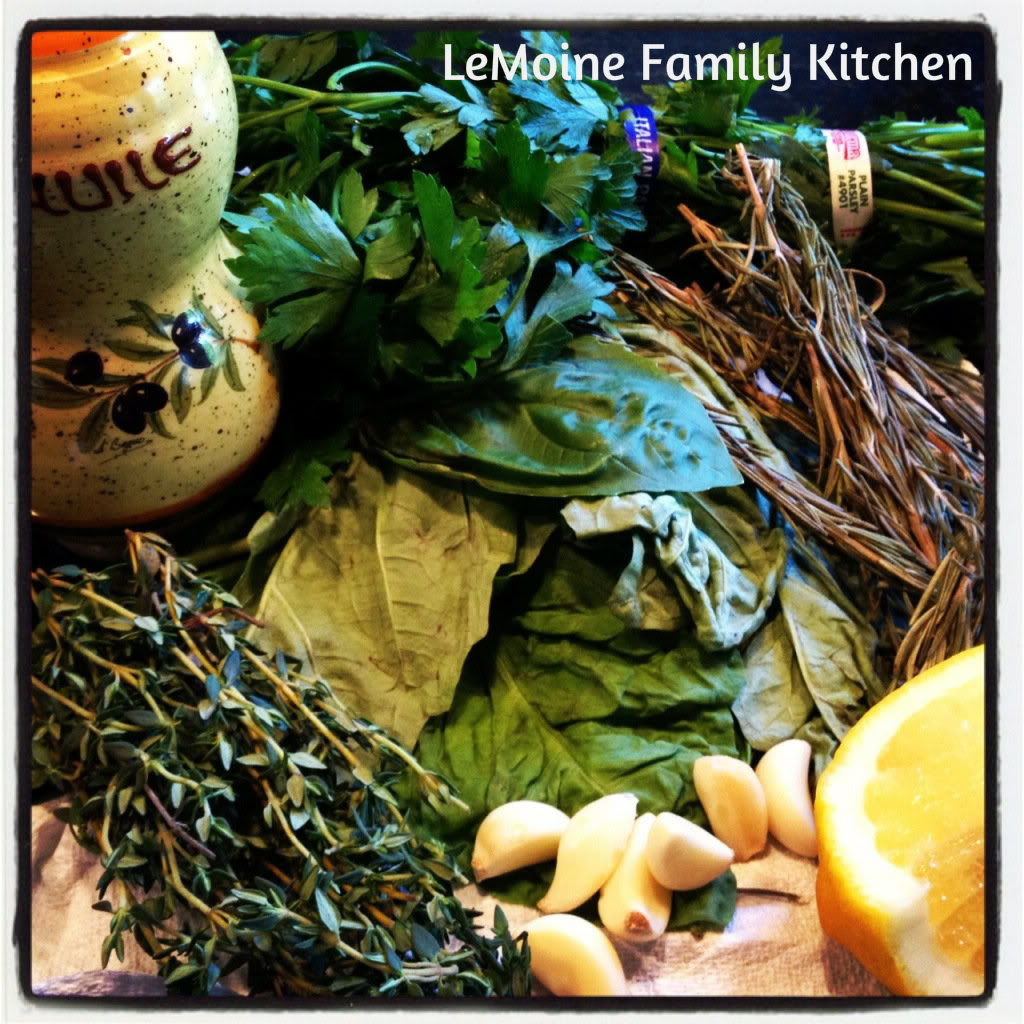 Add the chicken to a large bowl and season generously with salt and pepper. Take 3/4 of the garlic and herb mixture and massage it into the chicken. Allow it to sit for at least 30 minutes.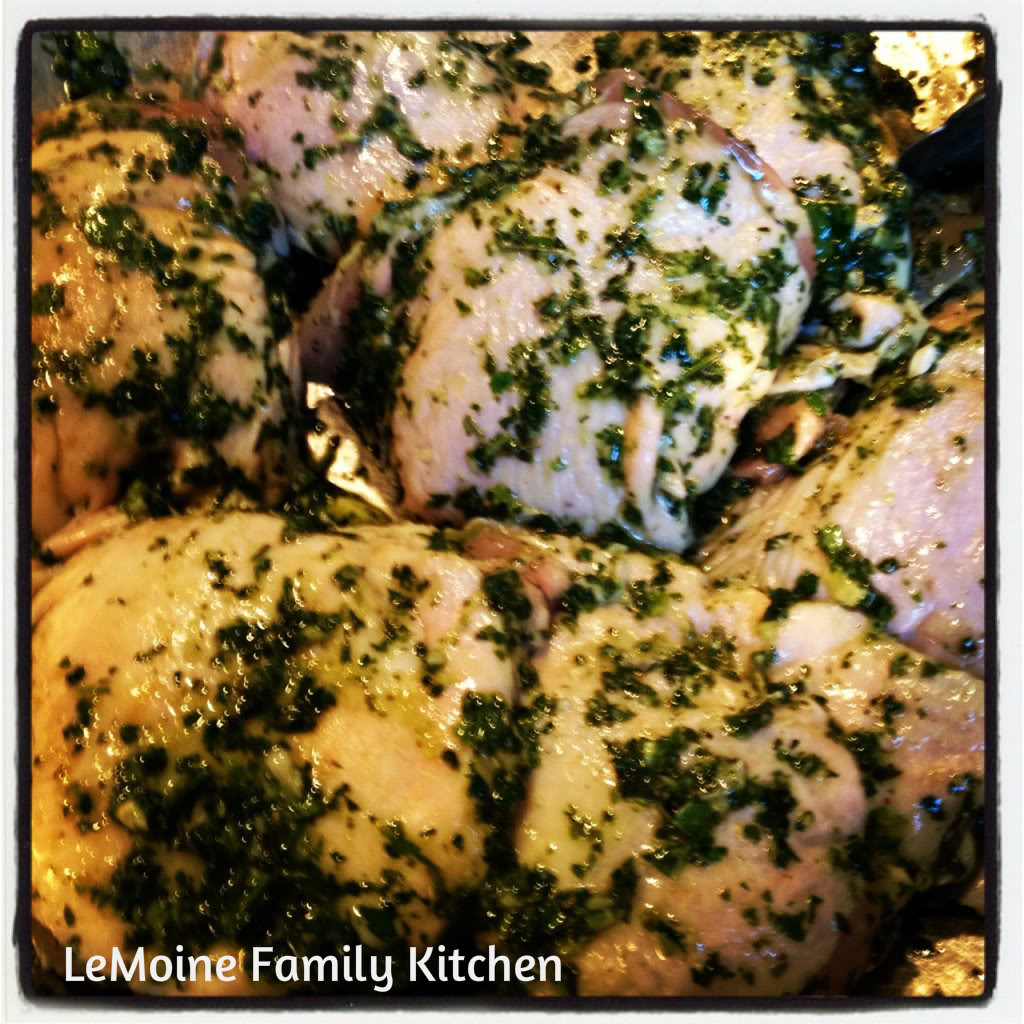 Place the chicken thighs on a baking sheet and cook for 1 1/2 hours. The skin should be beautifully browned and the chicken incredibly juicy! Top the chicken with the remaining garlic and herb mixture and an extra squeeze of lemon.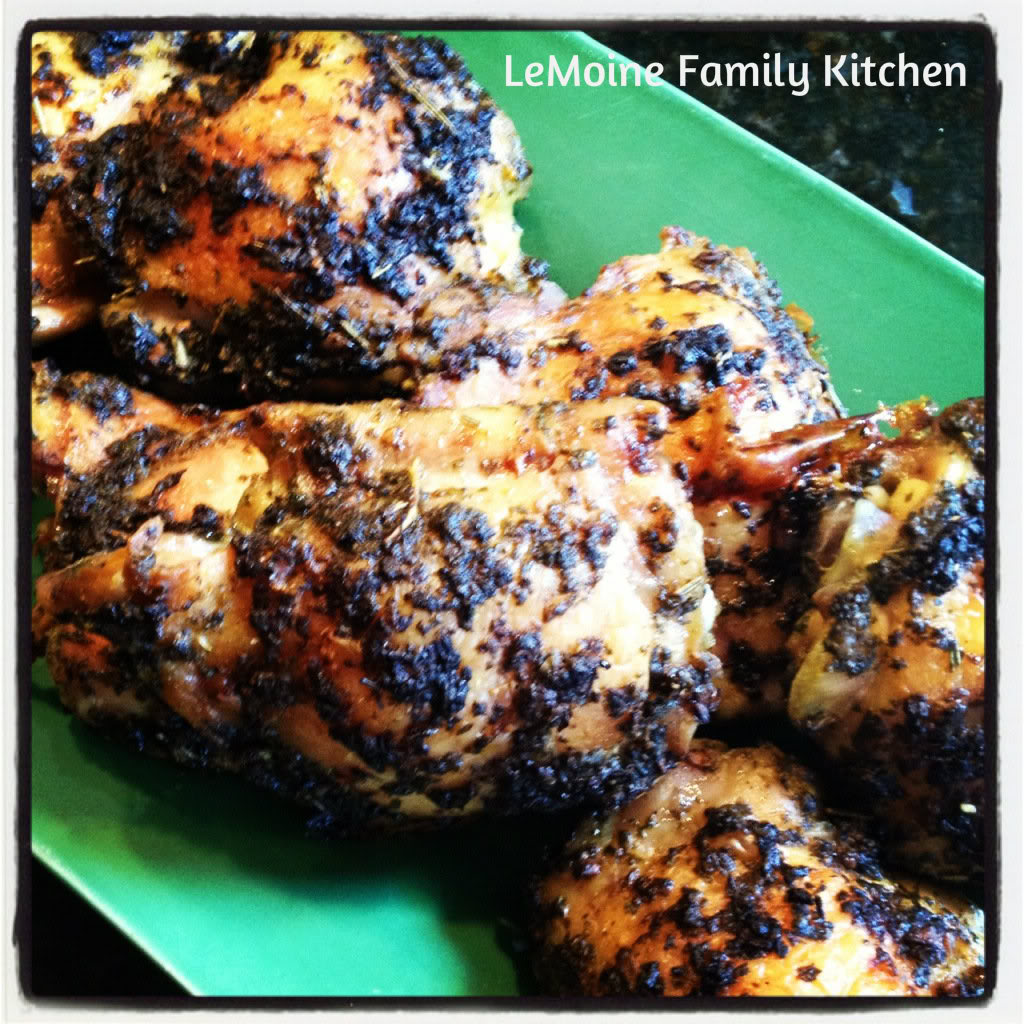 I served this beautiful chicken with a super simple Tomato, Cucumber and Red Onion Salad. Its dressed with red wine vinegar, olive oil, salt, pepper and dried oregano.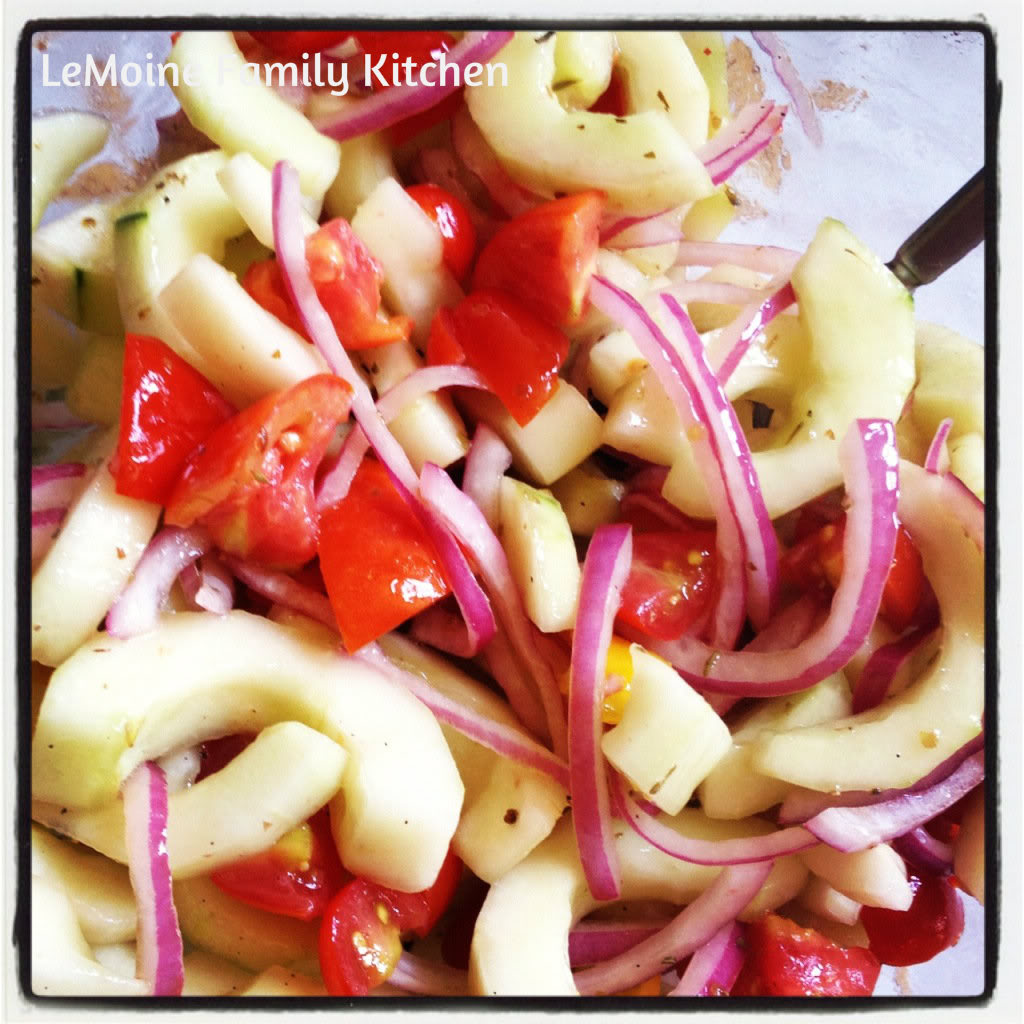 HAPPY EATS!!!
*these are my original recipes*