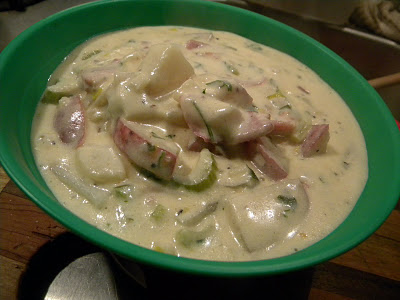 I've got quite the treat for you today!!! Laurrie from Baked Lava is here sharing this incredible Clam Chowder recipe with us!  The full recipe and directions is just past all the fabulous photos. 
My name is Laurrie Piland and I write the
Baked Lava
blog along with being an avid nature photographer, food photographer out of necessity, newspaper columnist and a recycled container gardener. I live with my husband (of 7 years!!!), my 2 big dogs and 2 cats full-time in a 21-foot fifth wheel right across the road from the Columbia River and in the shadow of Mt. St. Helens in SW Washington state.
…