I happen to be a big fan of beans in just about any form. They make a wonderful healthy side dish and these are seriously delicious!!! So, besides the deliciousness here are some of the health benefits of cannellini beans: full of nutrients, low in fat, high in fiber, help lower cholesterol, prevent headaches, twice as much iron as beef and heck they are yummy!!!
These beans are wonderfully creamy, have a little smoky flavor from a couple slices of turkey bacon and are full of fresh basil. A great one pot side that comes together quickly and easily! I swear, hubby and I ate almost the entire bowl in one sitting, so good!
Creamy Cannellini Beans
2 cans cannellini beans, rinsed and drained
3 slices turkey bacon (I LOVE Applegate brand!), small dice
3 cups vegetable broth
1 bay leaf
a few handfuls of fresh basil, rough chop
1-2 tsp dried thyme
salt & pepper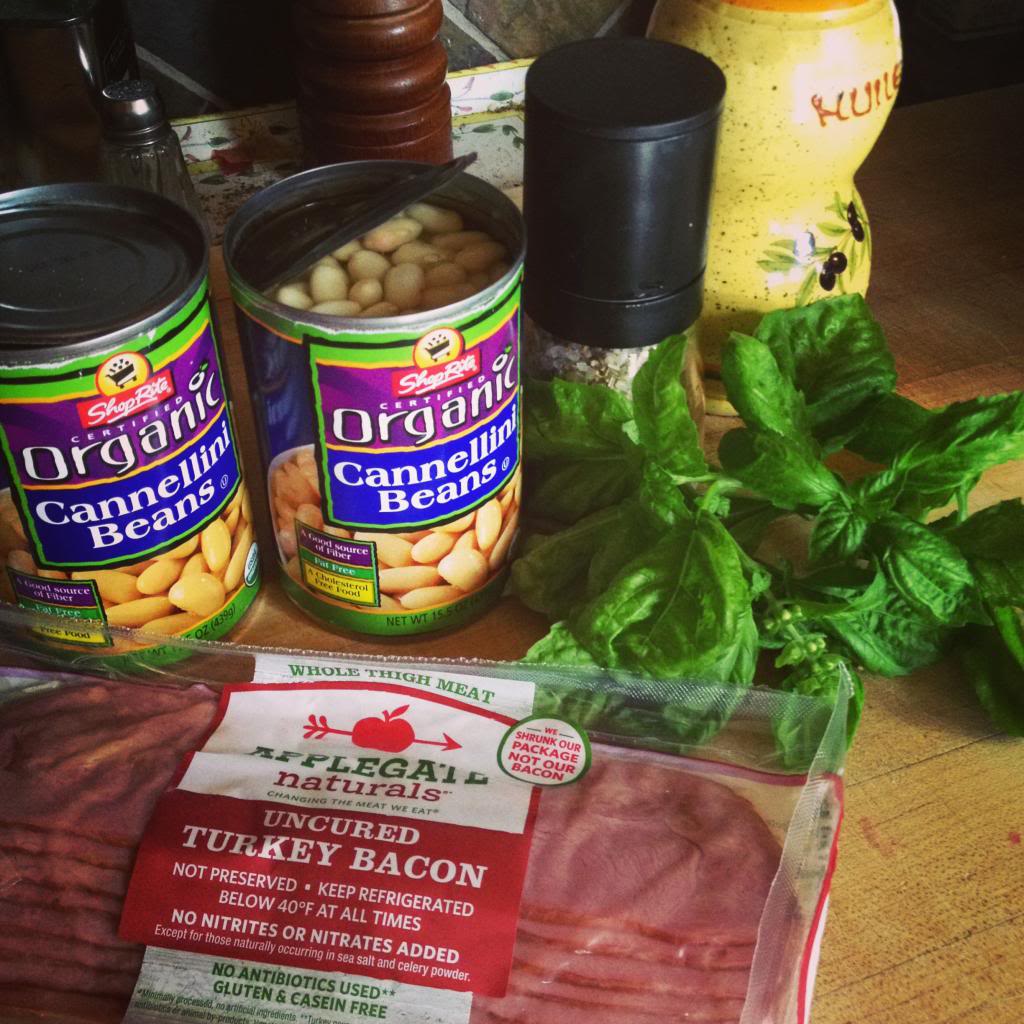 In a pot, over medium heat, add a small drizzle of olive oil and the bacon. There is very little fat in this bacon which is why you need a little olive oil to prevent it from sticking and to get it going. Cook for several minutes, until browned and slightly crisp.
Add the remaining ingredients into the pot, season with the thyme, salt and pepper. Simmer on low.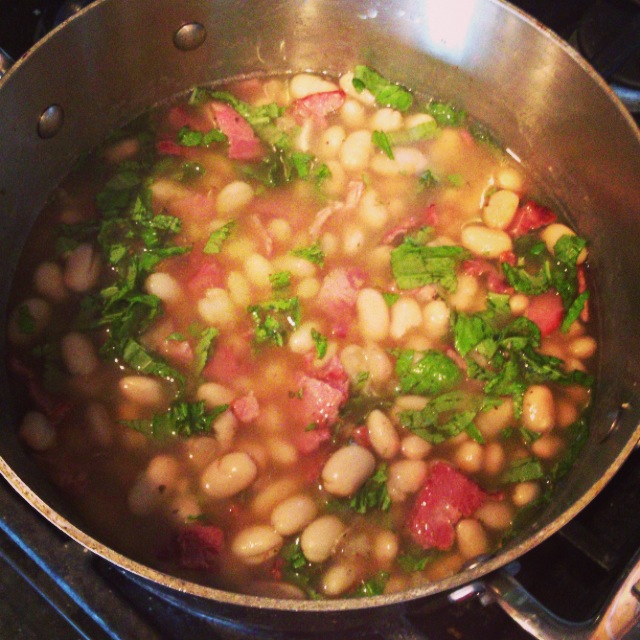 After simmering for about 10 minutes they should be soft enough to begin mashing the beans with a potato masher. Do so until a nice creamy consistency. Allow to simmer until the beans have thickened and all the broth is absorbed, stirring occasionally. Taste for salt and pepper, garnish with some fresh basil and enjoy!
HAPPY EATS!!!!
*this is my original recipe*