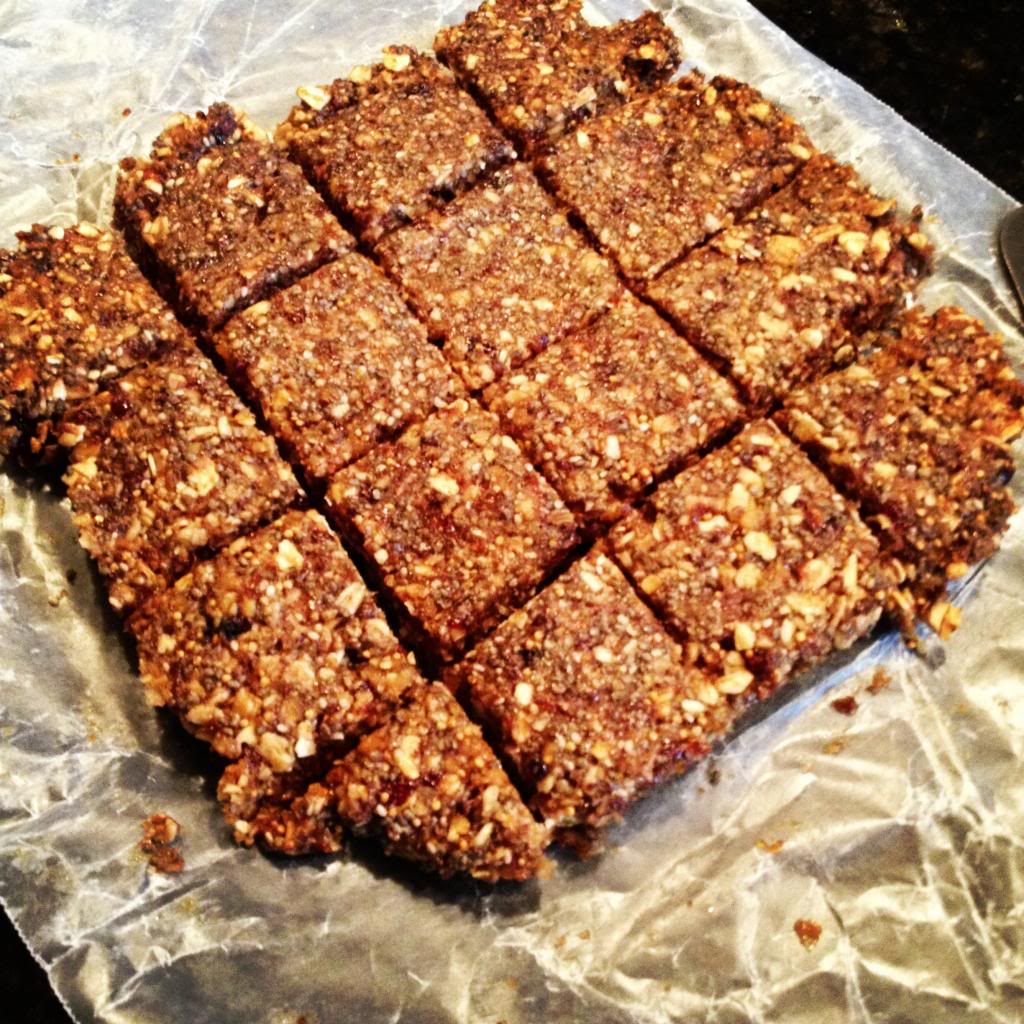 Sometimes you just need something sweet to snack on. Sweet and healthy don't normally go together, well except fruits and sweet potatoes, but these Fig Squares are a perfect treat to satisfy your sweet tooth. These are super easy to make and you don't have to turn on the oven in the summer heat for these! They are packed with dried figs, raisins, chia seeds, whole grain granola and a touch of honey! Some of the health benefits of chia seeds… full of fiber, antioxidants, omega 3 fatty acids & blood sugar regulation. These sticky ooey gooey bites are delicious!
Fig Squares
makes approx 16 squares
12 dried figs
1/2 cup raisins
3 Tbsp chia seeds
3/4 cups natural whole grain granola
2 tsp honey
To soften the figs and raisins a bit I bring a small pot of water up to a boil, shut the heat and let the figs and raisins soak for 3-4 minutes. Drain.
Add the figs, raisins and chia seeds to a food processor. Pulse until finely chopped. Add in the granola and honey and pulse until well combined.
Press the mixture into a wax paper lined dish (I used a 6×6 dish) as evenly as you can. Place into the fridge for 30 minutes, makes it easier to cut.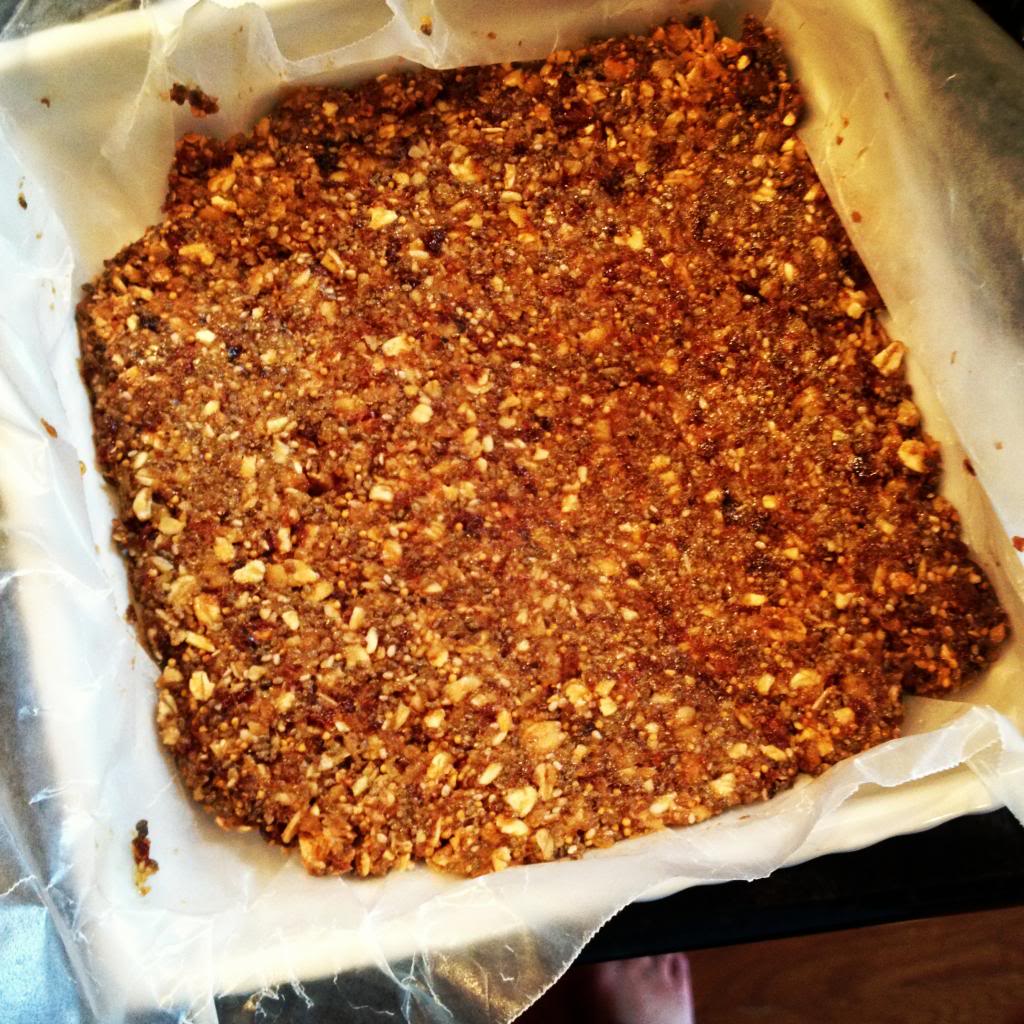 Cut into 12-16 even squares. Refrigerate.
HAPPY EATS!!!!
*this is my original recipe*