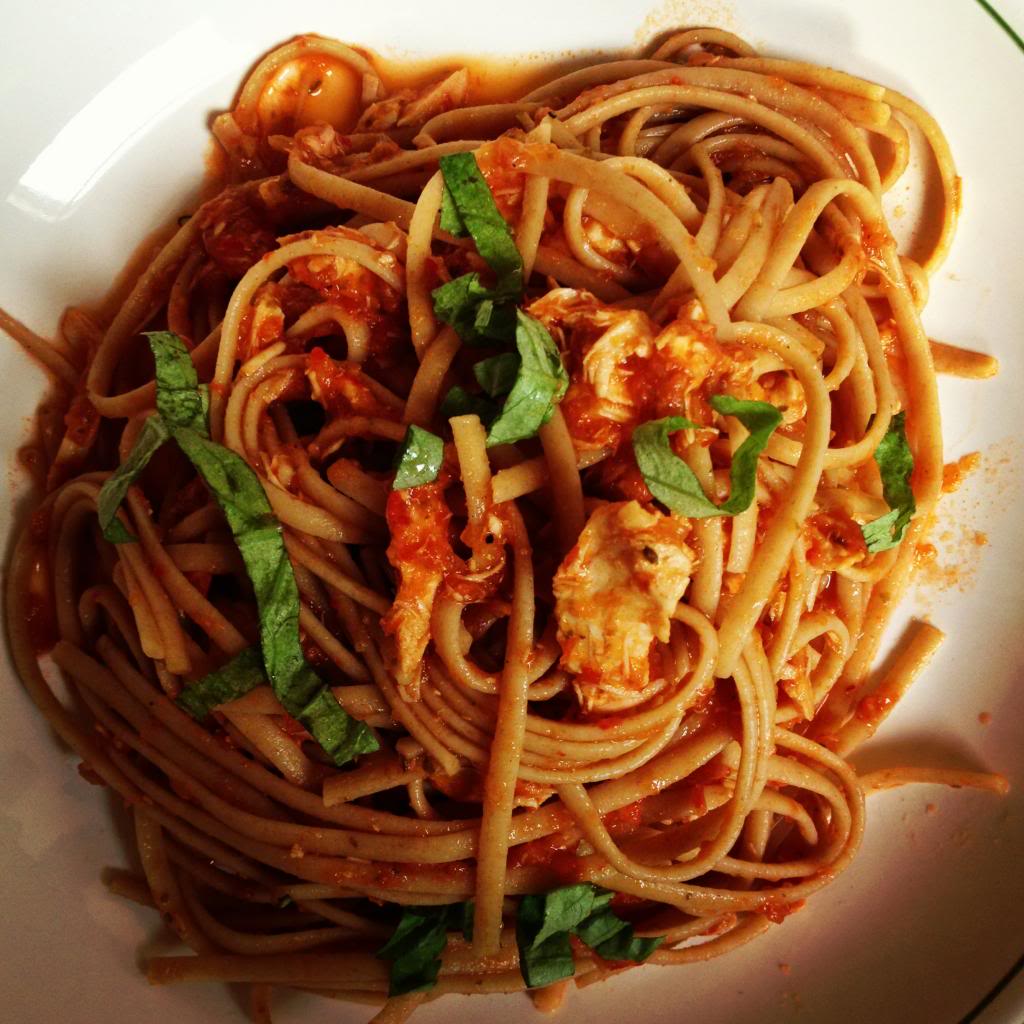 With clean eating in mind, this recipe is a fantastic example that clean eating doesn't have to be boring! This sauce is incredibly flavorful and made up of lots of good for you veggies! I also added some shredded rotisserie chicken. This lovely bolognese is served over whole grain pasta. Another recipe that you will not be missing the beef! Oh, and the kiddos ate it up!
Garden Vegetable & Chicken Bolognese
serves 4
1 lb whole grain linguini
1 1/2 cups shredded or chopped cooked chicken breast
5-6 tomatoes
1 red bell pepper
4 cloves garlic
3 celery stalks
1/2 a red onion
a big handful of fresh basil (about 8 large leaves)
salt & pepper
Cut the veggies up a bit: quarter the tomatoes, celery stalks in 1/2 or 1/3, large dice the red onion, red pepper seeds removed cut into large strips. You can leave the basil (leaves removed) and garlic whole.
Place all the veggies into a food processor along with a bit of salt and pepper. Puree until smooth.
Place into a large sauté pan over medium low heat and simmer for 30 minutes. Once its simmered I used an immersion blender to smooth it out a little more.
Stir in the chicken and simmer another 10 minutes or so. Toss in al dente cooked linguini with the sauce. Finish off with more fresh chiffonade basil.
HAPPY EATS!!!
*this is my original recipe*