Warm weather = extra wonderful fresh produce! Spring and Summer produce is definitely a perk to living in NJ. This Spring inspired pasta dish is light, healthy and quick to make! The trick I use here is the roasted garlic oil! It adds such incredible flavor!!! Tender asparagus, chicken sausage and whole grain linguini make for a perfect spring dinner!
Linguini with Chicken Sausage & Asparagus

1 lb whole grain pasta
1 chicken sausage ring, cooked in the oven
1 bunch asparagus spears, cut into thirds
3 Tbsp roasted garlic oil
1 1/2- 2 cups chicken broth, homemade if you have
Cook the pasta until a bit shy of al dente (for example if the box says 8 mins to al dente, cook for 5 or 6), drain. You will finish cooking in the pan with the broth.
As the pasta is cooking start the rest of the dish. Add the garlic oil into a pan over medium high heat. Add the asparagus and cook just 5 minutes to just tender. Season with salt and pepper.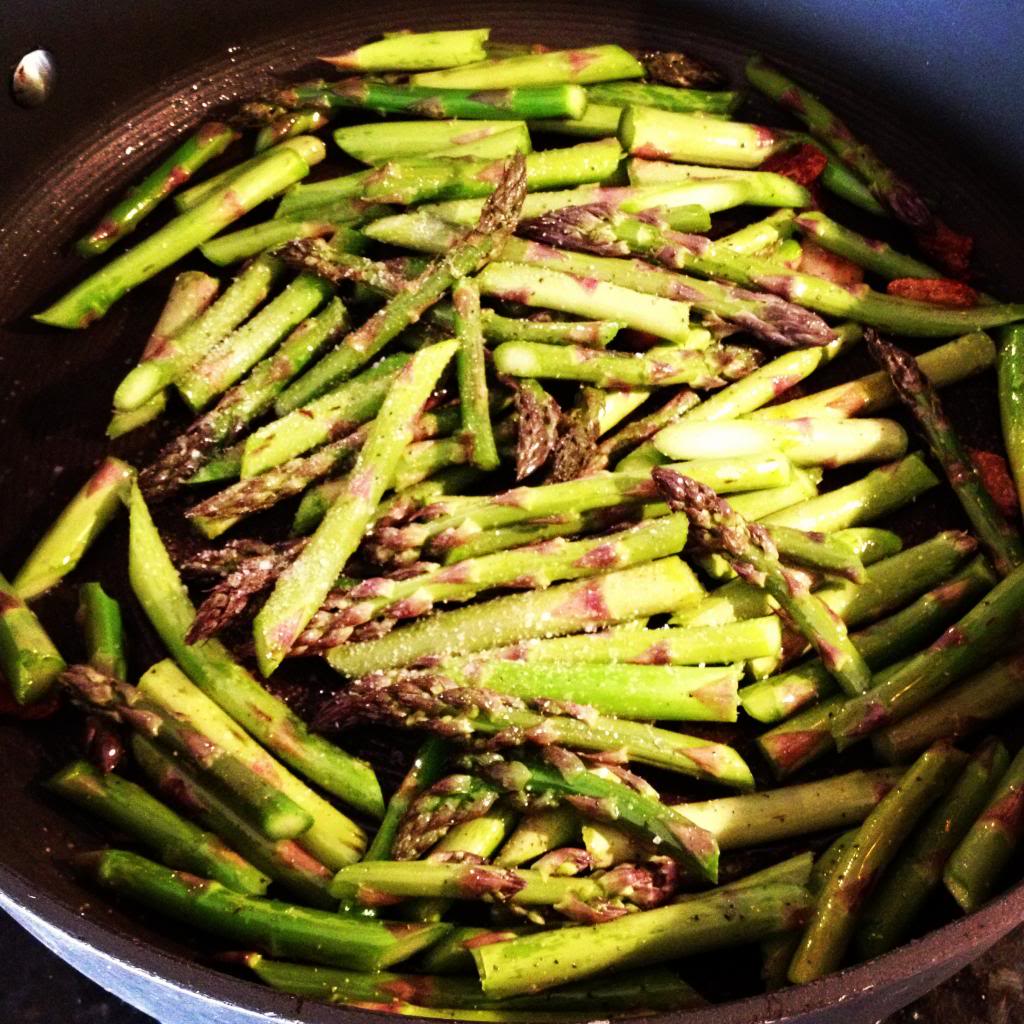 Cut the sausage ring into 1/2- 1 inch pieces. Toss in with the asparagus just to warm through.
Add in the pasta and chicken broth. Cook until the pasta is cooked through, it will absorb most of the broth. Season again with salt and pepper to taste.
HAPPY EATS!!!