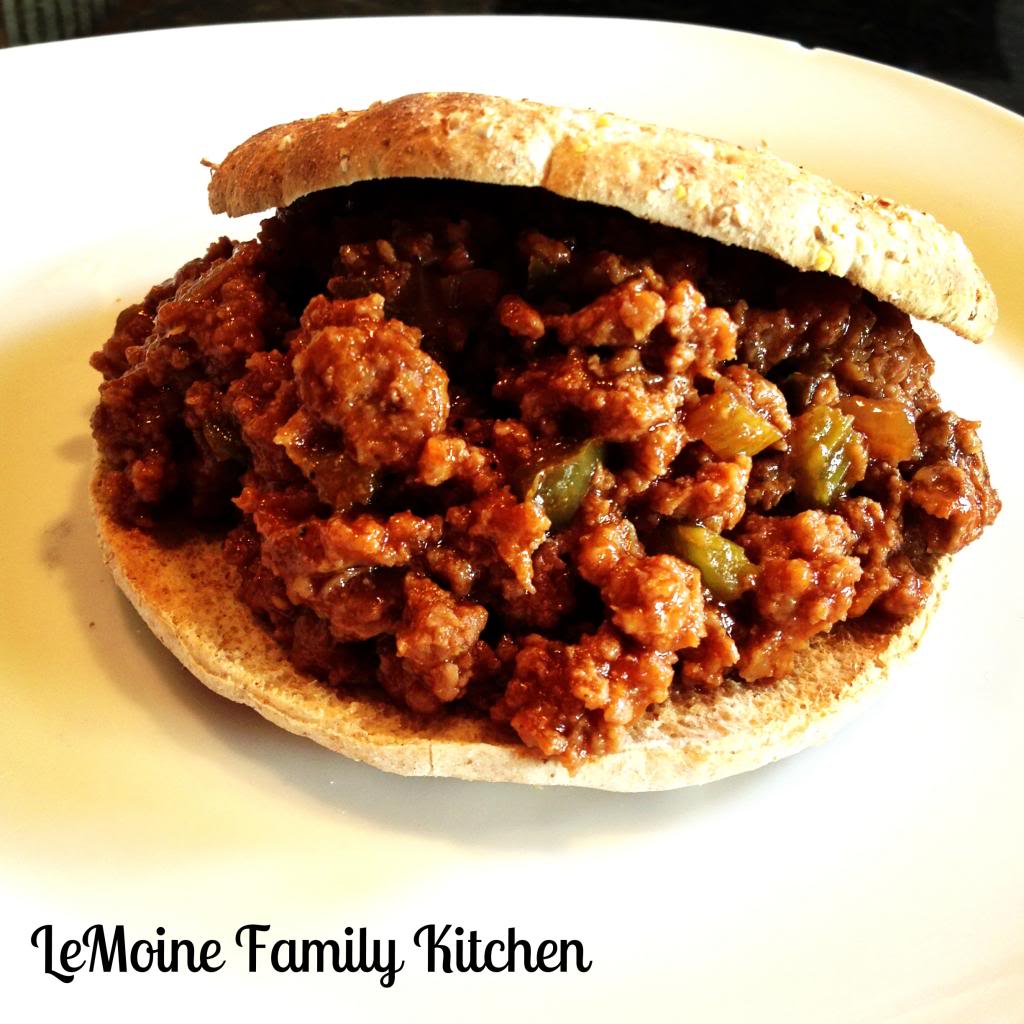 Me and the boys had a very busy morning with a fun play date with lots of friends!! The kids had a blast and its always awesome to watch little ones interact, they crack me up!!! Then it was out to meet the hubs and brother for some pizza. Tonight is zumba too, so a quick and easy dinner is exactly what I needed!!
I had picked up some ground turkey without a plan on what I was doing with it. Theres the obvious meatballs or meatloaf (go check out two of my favs,
Meatloaf Marsala
&
Bacon Wrapped Meatloaf)
… but then I thought, hmm, haven't made sloppy joes in a very long time!  A handful of ingredients, your favorite BBQ sauce, some bread to throw it on and you've got a perfect messy and delicious quick weeknight meal!!! I use onions, celery and green bell peppers in this version, along with lean ground turkey and some Sweet Baby Rays BBQ sauce. Big hit in our house! Hope you enjoy it as well!!
BBQ Turkey Sloppy Joes
serves 4-5
1 small onion, small dice
1 green bell pepper, small dice
1 stalk celery, small dice
2 lbs lean ground turkey
2 cups BBQ sauce
olive oil
salt and pepper
In a large saute pan, over medium heat, add a few drizzles of olive oil, the onion, pepper and celery. Season lightly with salt and pepper. Cook until slightly softened and lightly golden.
Add in the ground turkey. Using a spoon or potato masher, break up the meat as it cooks. Once the meat is cooked most of the way through go ahead and add in the bbq sauce. Lower the heat and allow to simmer for 10 minutes so the flavors have a chance to meld.
I served mine with a toasted whole grain sandwich flat.
HAPPY EATS!!!