So what to do with those hard boiled eggs? A quick and simple Egg Salad of course! I have to tell you, I am not a fan of egg salad myself, but the hubs loves it! So I came up with a basic egg salad thats got a little more going on then just eggs and mayo! The hubby approved!
Basic Egg Salad
6 hard boiled eggs, peeled
3 Tbsp light mayo
1 tsp whole grain mustard
2 Tbsp finely chopped celery
1 Tbsp finely chopped red onion
Place the eggs in a bowl. Using a potato masher, mash the eggs to the consistency of your preference. I leave mine a little bit on the chunky side.
Add the mayo, mustard, celery and red onion to the bowl. Mix to combine. Season with a little salt and pepper. If you allow the egg salad to sit in the fridge overnight the red onion will mellow out to a nice subtle flavor (in case you aren't a huge fan of raw onion).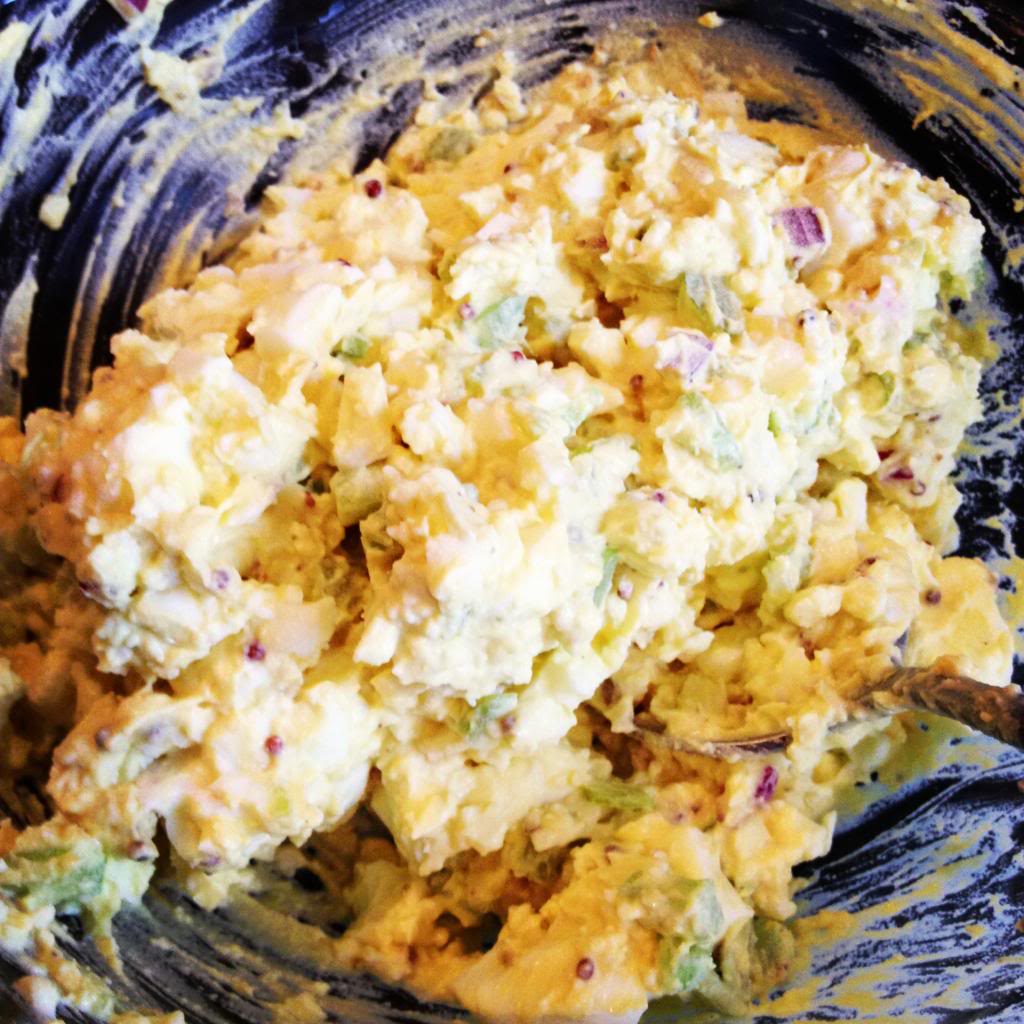 HAPPY EATS!!!