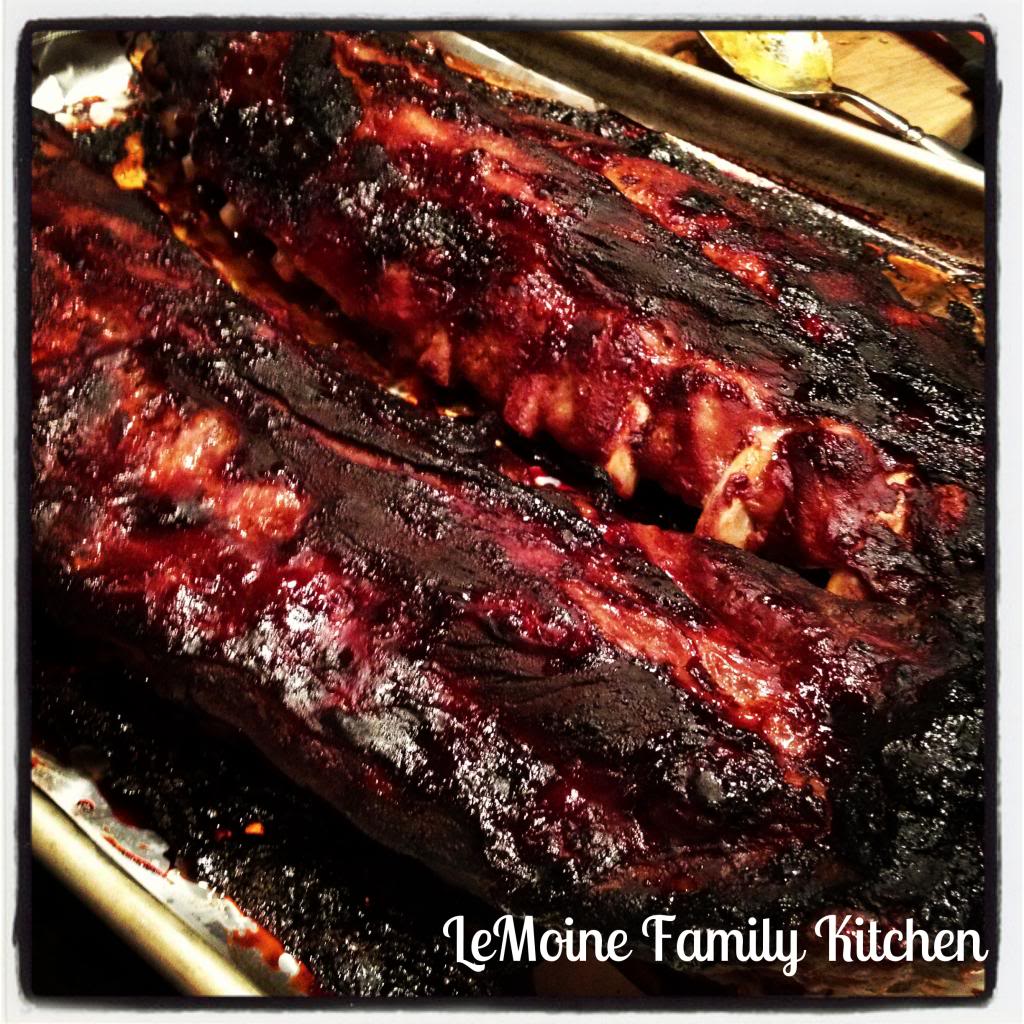 I know, maybe you're thinking, Ang its definitely not grilling time just yet! Don't worry about the snow/rain/wind we've been having… you can cook some kick a** BBQ in your kitchen!!!  I actually made this meal a few weeks ago after getting a text from my brother saying we need to make BBQ, I'm dying for ribs! So we picked a night that worked for my brothers and sis in law and we had a fantastic BBQ night!!! I made slow cooked BBQ ribs & fabulous slow cooked brisket, all in the oven! The trick to the brisket is the delicious dry rub and the liquid smoke! On the side some corn muffins (thank you Jiffy mix!), a tomato basil salad and some gooey mac & cheese… the mac and cheese I'll post another day.
*the pic of the brisket doesn't do it justice, it is nice and moist!*
Brisket & Ribs
2 racks of baby back ribs
Sweet Baby Rays BBQ sauce for slathering
3 lb beef brisket
1 Tbsp garlic powder
2 tsp dry mustard
2 Tbsp chili powder
2 tsp salt
2 tsp black pepper
3 cups water
1 onion, quartered
handful baby carrots
sprigs of parsley
1 bay leaf
1 tsp liquid smoke
Oven at 350 degrees.
Lets start with the brisket. For the dry rub, mix together the garlic powder, dry mustard, chili powder, salt and black pepper. Rub the seasoning into the brisket well, cover it completely.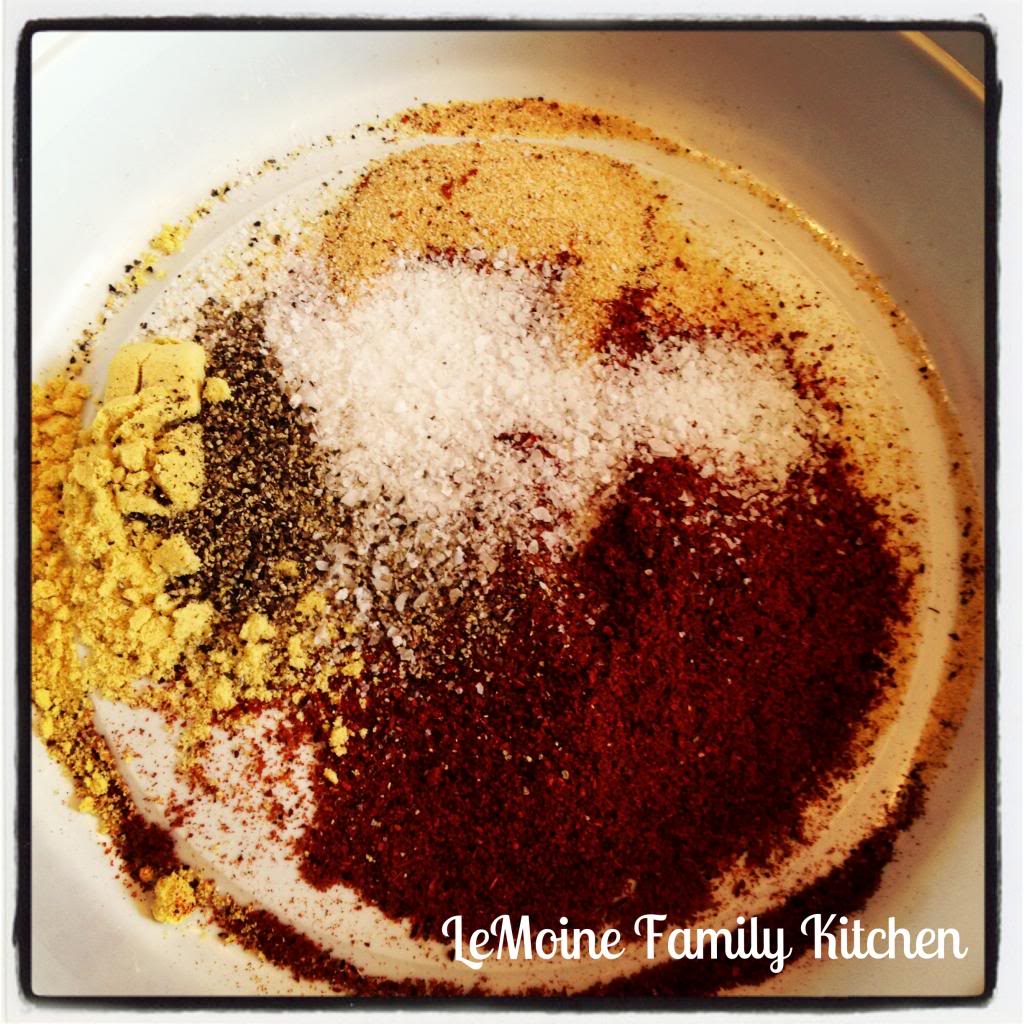 Place the brisket into an oven safe baking dish and cook uncovered for 1 hour.
Remove the brisket from the oven. Knock the temp of the oven down to 300 degrees.  Add the water, carrots, onion, parsley, bay leaf and liquid smoke to the baking dish. Cover with foil and cook for 3 hours.
Now that the oven is down to 300 degrees you can start the ribs. Really not much to these but they come out so tender and tasty! Place the ribs onto a lined baking sheet. Slather with BBQ sauce and cook for 3 hours.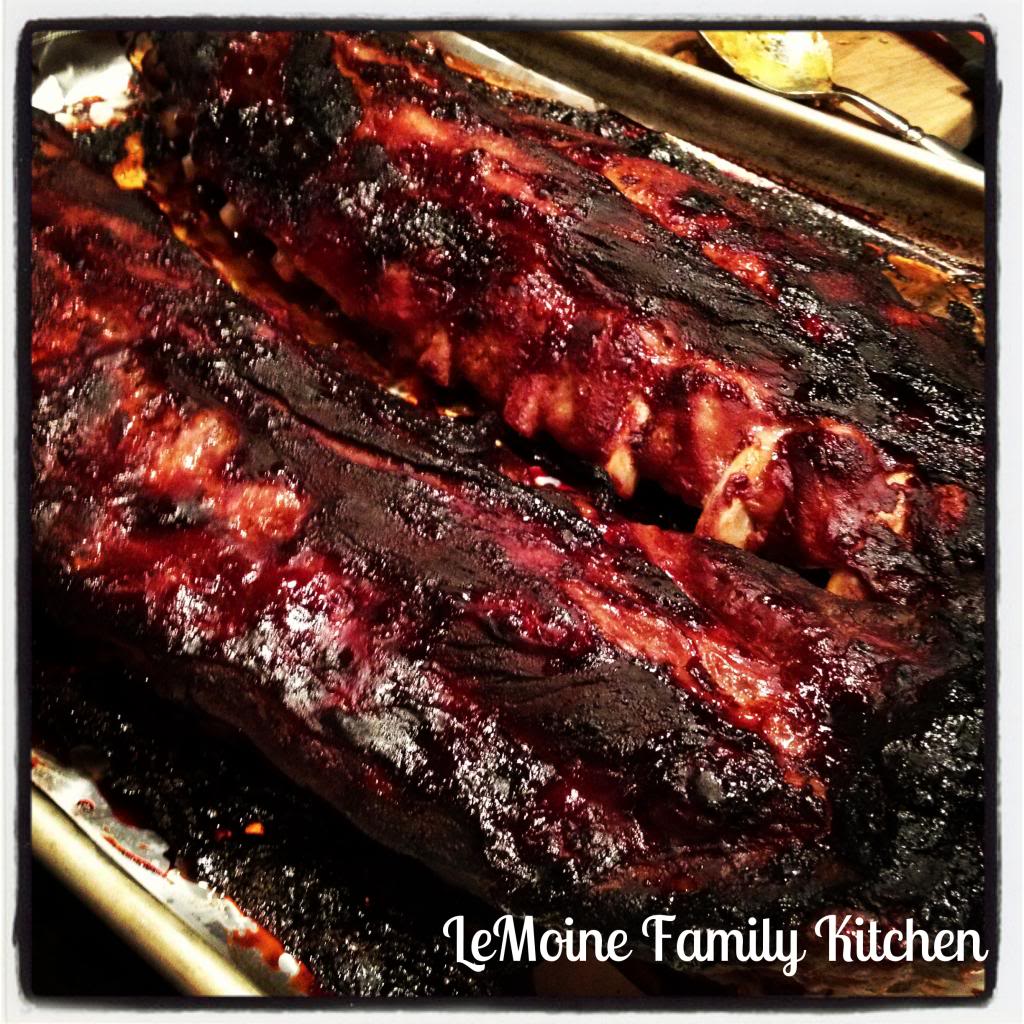 Allow to rest for 10 minutes before slicing on the bias (opposite direction of the natural lines of the meat). Pour over some of that yummy smokey cooking liquid over top or drizzle with your favorite BBQ sauce.
Now go ahead and chow down!!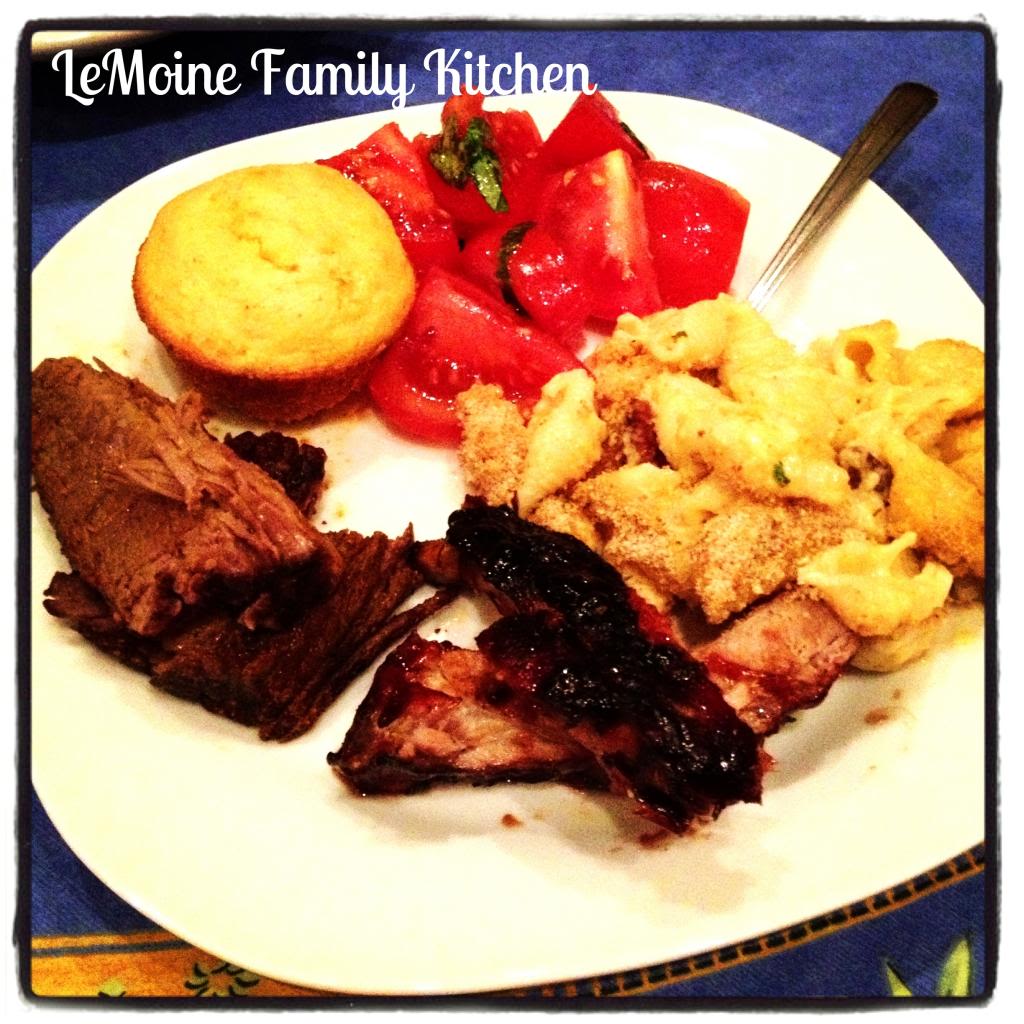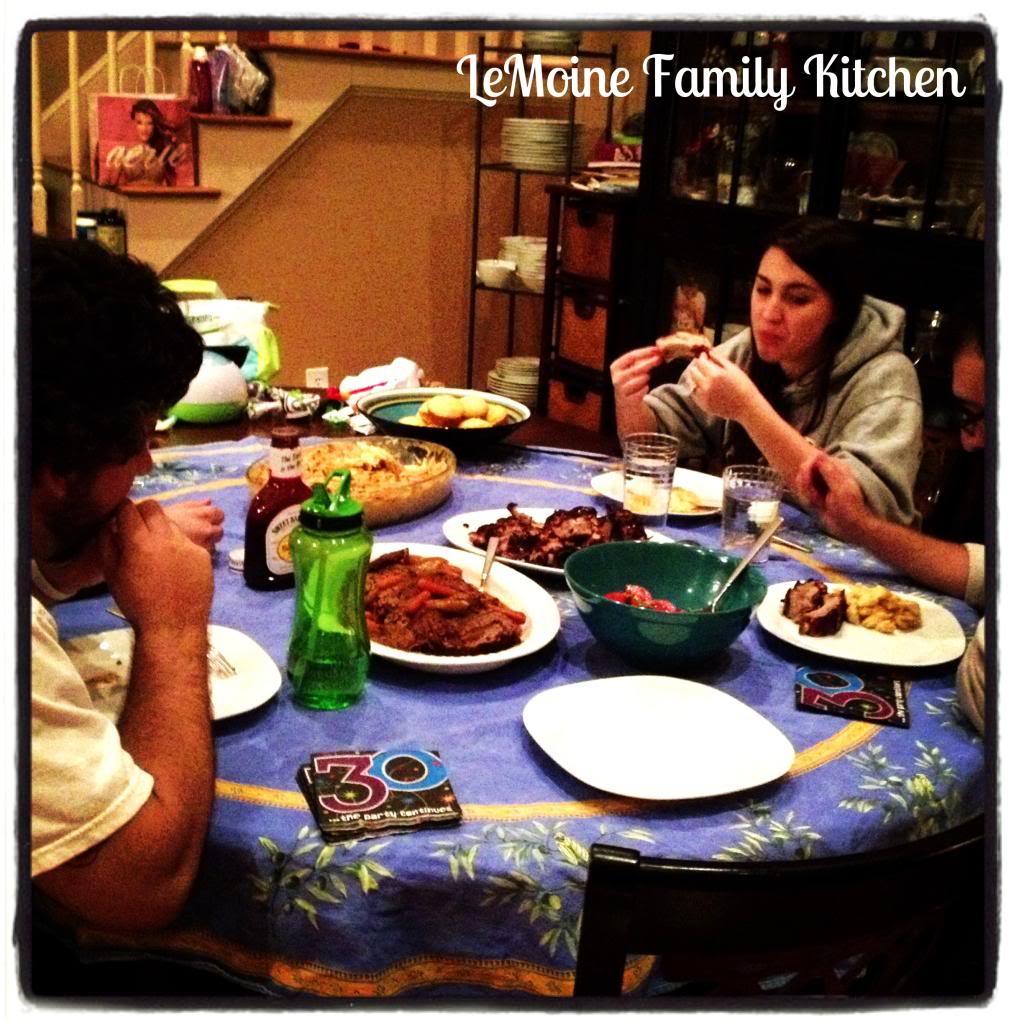 HAPPY EATS!!!!