Nope, I'm not one bit Jewish but I do love potatoes! I'm in a FB cooking forum that is comprised of mostly Russian Jewish women and as you might guess there has been a whole lot of talk about Hanukah and potato latkas. I thought, hey potato pancakes sound like a yummy breakfast so I made these. They are really simple to make, aside from the arm getting tired from grating the potatoes. They came out wonderfully crisp and flavorful. I served mine with a big scoop of applesauce.
makes 12-14
3 potatoes, peeled
1/3 cup flour
1 egg
1 Tbsp salt
pepper to taste
1 1/4 tsp garlic powder
1 1/4 tsp paprika
Carefully grate the peeled potatoes on a cheese grater. There will be a lot of liquid that comes out. Place the grated potatoes onto a clean dish towel and squeeze out as much liquid as possible.
Place the potatoes, egg, flour, salt, pepper, garlic powder and paprika into a bowl. Mix to incorporate all the ingredients well.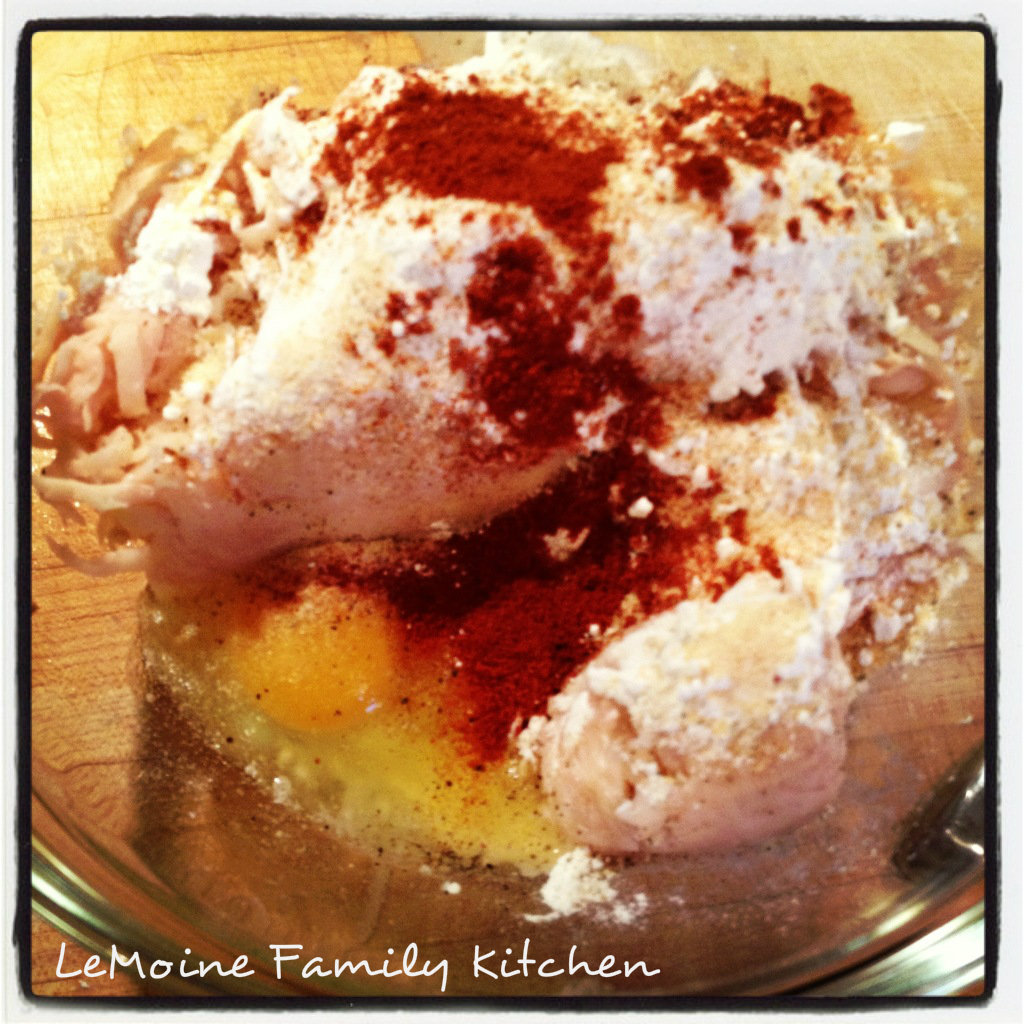 Heat enough vegetable oil in a large skillet to coat the bottom over medium heat. The oil is ready when it bubbles around the end of a wooden spoon. Using a tablespoon, spoon out the mixture into the pan. Flatten it out just a bit. Cook a few minutes on each, until golden brown.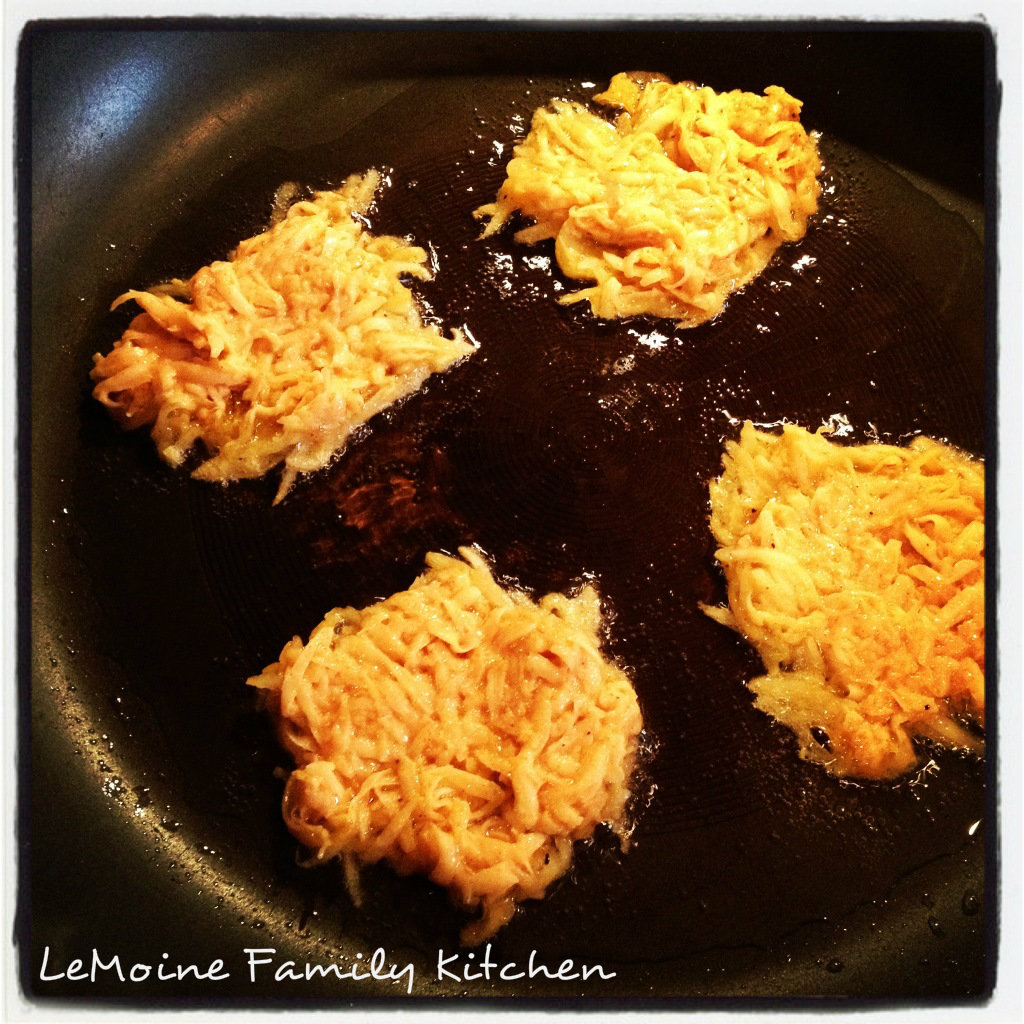 HAPPY EATS!!!
*this is my original recipe*