I know, you read "bread pudding" and were thinking wait isn't that a dessert? Bread pudding happens to be one of my favorite desserts actually but I'm also a big fan of the savory versions as well! Its a very basic concept with endless possibilities and is a hearty budget friendly meal! You can get your meat, starch and veg all in one dish! This
Sausage, Spinach & Artichoke Bread Pudding
was inspired by the spinach artichoke soufflé at 
Panera
.
Every Thursday after dropping Jack off at Pre School I take Ryan to Panera and we share one of the soufflés. So this past Thursday it popped into my head that this same idea would make for a very yummy bread pudding and it is!! While I do use sausage in mine you can certainly leave it out and just add a bit more spinach and artichokes. Besides the fact that this is delicious, it is really pretty too!!! This dish would definitely be perfect for a weekend brunch or for the holidays! Heck, the colors of this are even festive! This one is a winner!
1 lb loaf crusty bread, day old and cut into 1 inch cubes
1 lb sweet Italian sausage meat (no casing)
1 small onion, diced
1 red bell pepper, diced
3 cloves garlic, sliced
10 oz spinach, rough chopped
14 oz can quartered artichoke hearts, drained and cut in half
6 eggs
3 1/2 cups light cream
8 oz Six Cheese Italian Blend
1/4 cup grated pecorino romano cheese
salt and pepper
olive oil
Oven at 375 degrees.
Quick note, the key to getting a bread pudding that isn't mush is to use day old bread, cut it into cube and let them sit for a couple hours to dry out. This prevents the bread from soaking up too much liquid and falling apart.
In a large saute pan, over medium heat, add in a few drizzles of olive oil and the sausage. Using a wooden spoon or potato masher break up the meat into crumbles. Once the sausage is cooked through remove and place in a bowl.
To the same sauté pan add a couple more drizzles of olive oil, the onion, garlic and bell pepper. Season with salt and pepper. Cook until softened.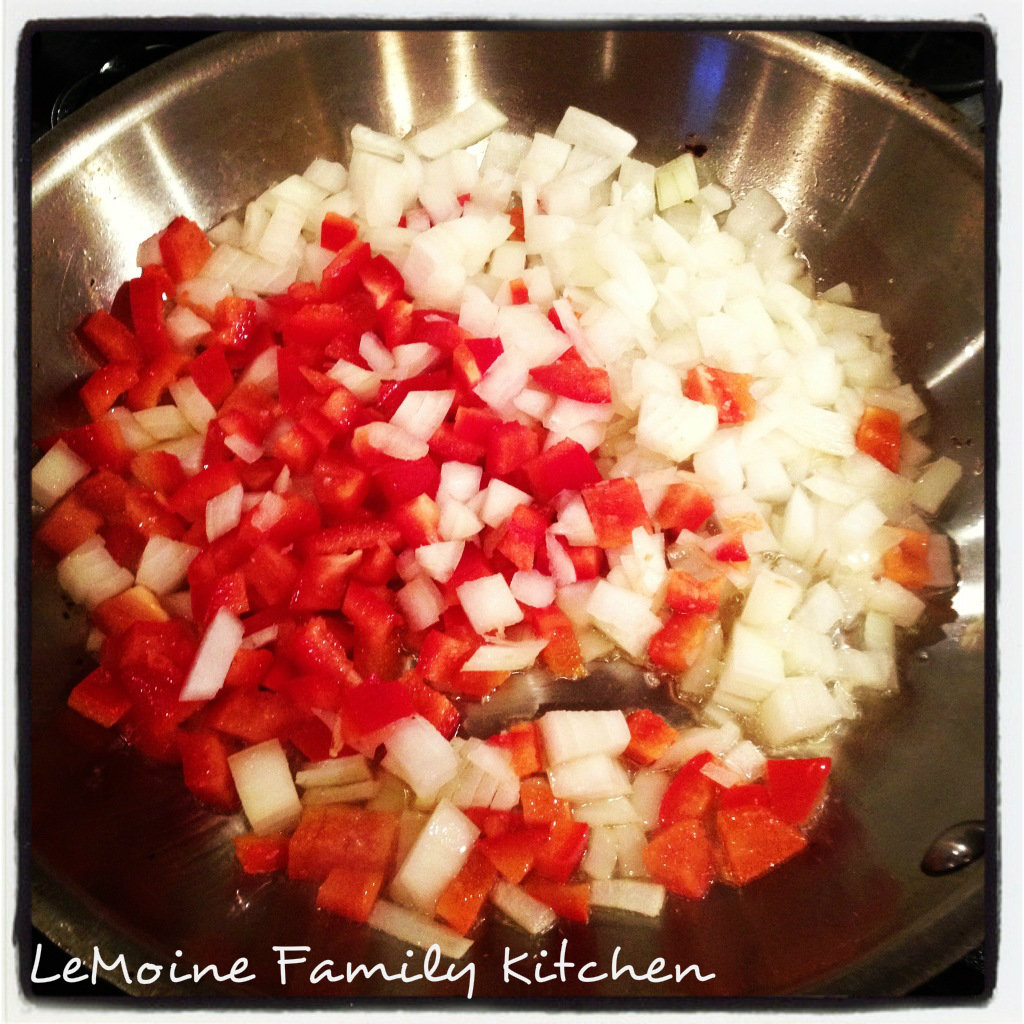 Add in the chopped spinach and cook until wilted.  Add in the artichoke hearts.
Stir in the sausage and cook for a few minutes to meld the flavors.  Allow to cool slightly.
In a large bowl whisk together the eggs and cream. Add in the bread, sausage and veggie mixture and the Italian blend of cheeses. Stir until well combined.
Pour the mixture into a 13×9 baking pan. Sprinkle the grated pecorino over top. Bake for 45-55 minutes, until the base (eggs and cream) has set and the top is golden brown.
*cook on the lower half of the oven for first half of time then move to upper half for remaining time*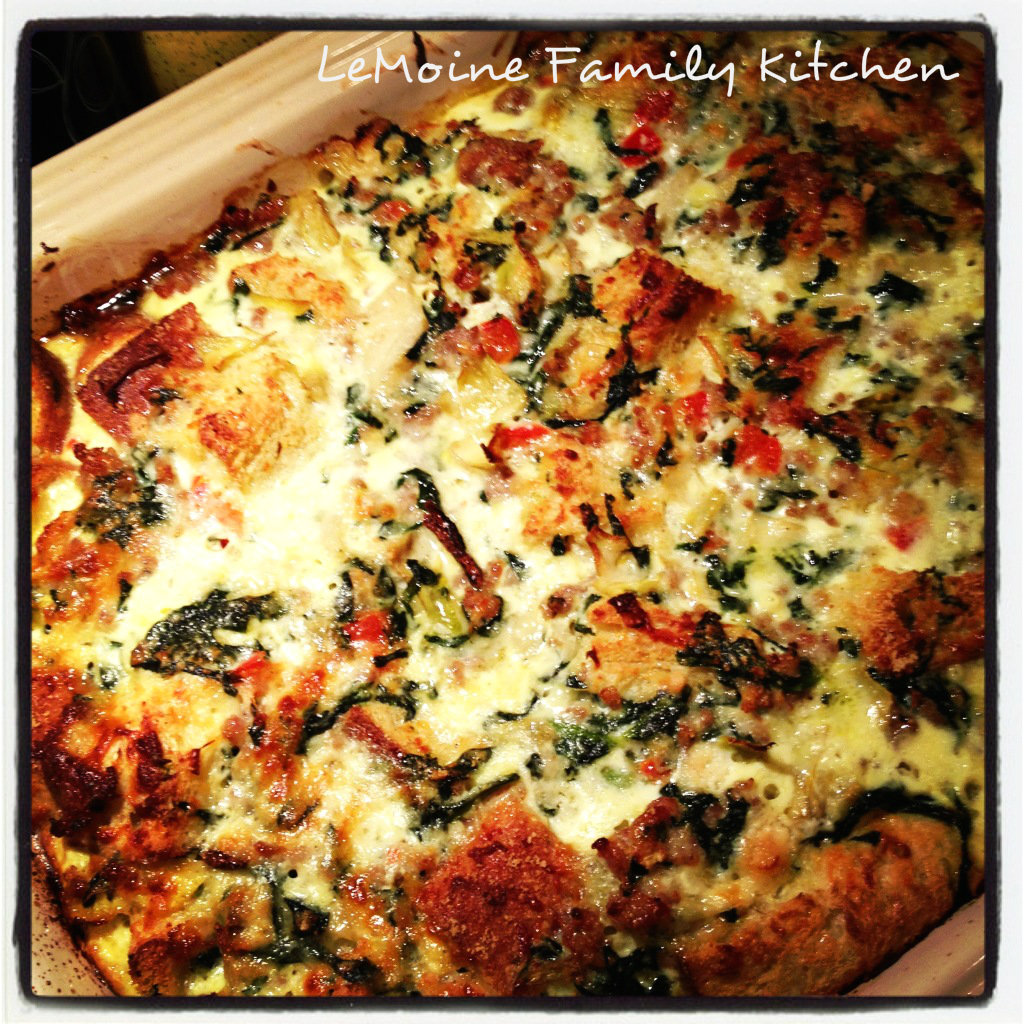 HAPPY EATS!!!
*this is my original recipe*