I don't know about you but I am super excited for Thanksgiving! I am a lover of the bird, the endless amounts of carbs and all the other trimmings! I welcome that food coma with open arms! Even more exciting for us is that we will be spending it in AZ this year! Looking forward to a little warm weather for sure!  Now as much as I adore me a nice big juicy piece of meat, I am well aware that there are plenty of vegetarians out there. This Butternut Squash Lasagna would be absolutely perfect to serve as a non meat dish. There are several steps to it but it really so good! I happened to make this one last night for a potluck dinner at my place, as it usually does, it was very much loved! And a little bonus, you can assemble this the day before and bake off the day of.
For the next couple days I am going to be posting a couple times a day to get you all the recipes you need to make an uncomplicated, delicious Thanksgiving dinner. So be sure to check back often! I'm starting this little series with the non meat option and then to come are recipes for Garlic & Chive Mashed Potatoes, Pancetta & Shallot Green Beans, Sausage & Apple Cornbread Stuffing and of course the turkey (funny story on that!)*Be sure to read through the entire recipe first. While I keep components together, you can for example make the sauce while the squash is roasting.*
serves 9-12
1 large butternut squash
2 tsp salt
1 Tbsp cinnamon
1/2 tsp freshly grated nutmeg
1 1/2 lbs lasagna noodles, cooked to al dente
1/2 stick butter
4 Tbsp flour
4 cups milk, slightly warmed
1/2 cup grated pecorino romano
4 cloves garlic
2 cups ricotta
1 egg
2 1/2 cups shredded mozzarella
olive oil
salt and pepper
Don't be thrown off by the butternut squash, while it is very hard, the skin in thin. Using a potato peeler go ahead and peel off the skin. Cut the squash in half then into ~1/2 to 3/4 inch slices.  Remove and discard the seeds.  Dice the squash into 1 inch cubes.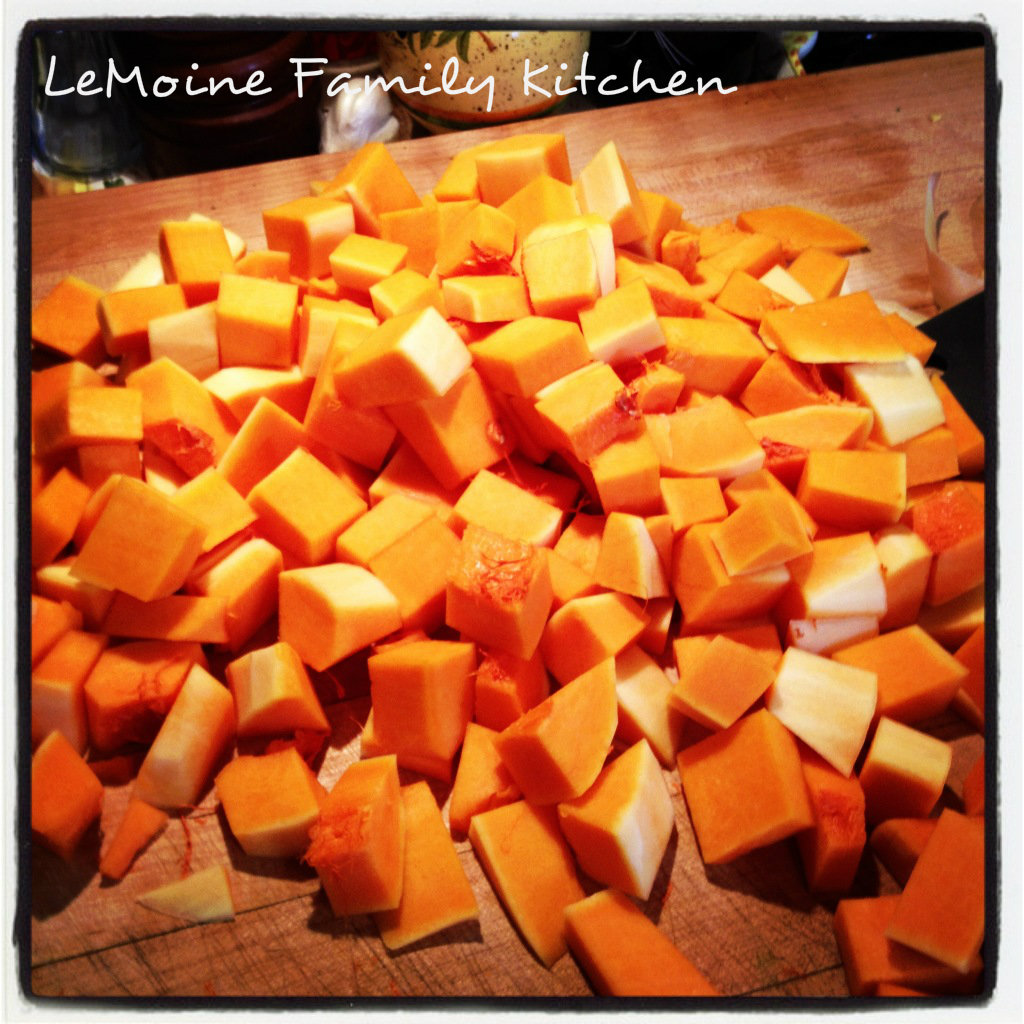 Place the squash onto a lined baking sheet. Toss with the salt, cinnamon, nutmeg and enough olive oil to coat. Cook for about 25-30 minutes until fork tender and lightly browned.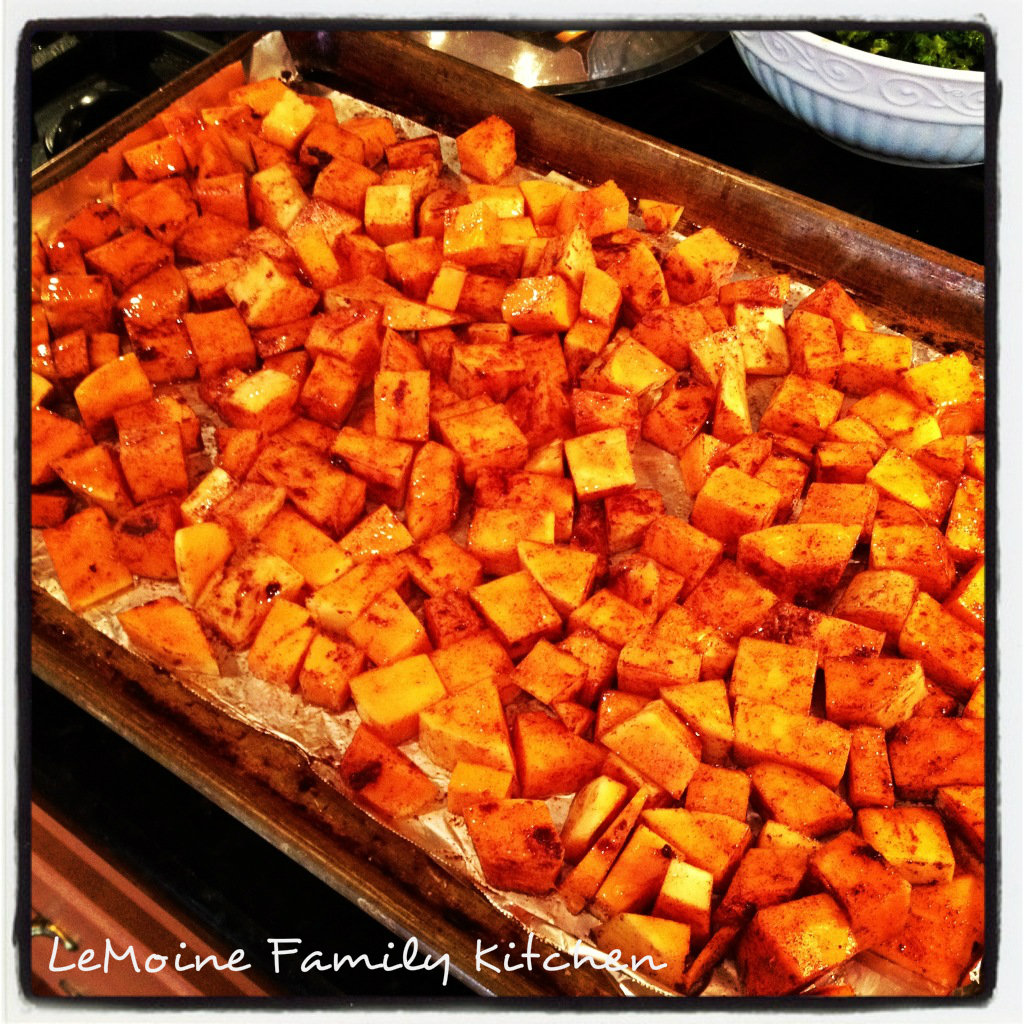 Place half the roasted squash with into a food processor (I threw all of it in so do as I say not as I do, it was too much at once). Process until relatively smooth, some chunks are just fine.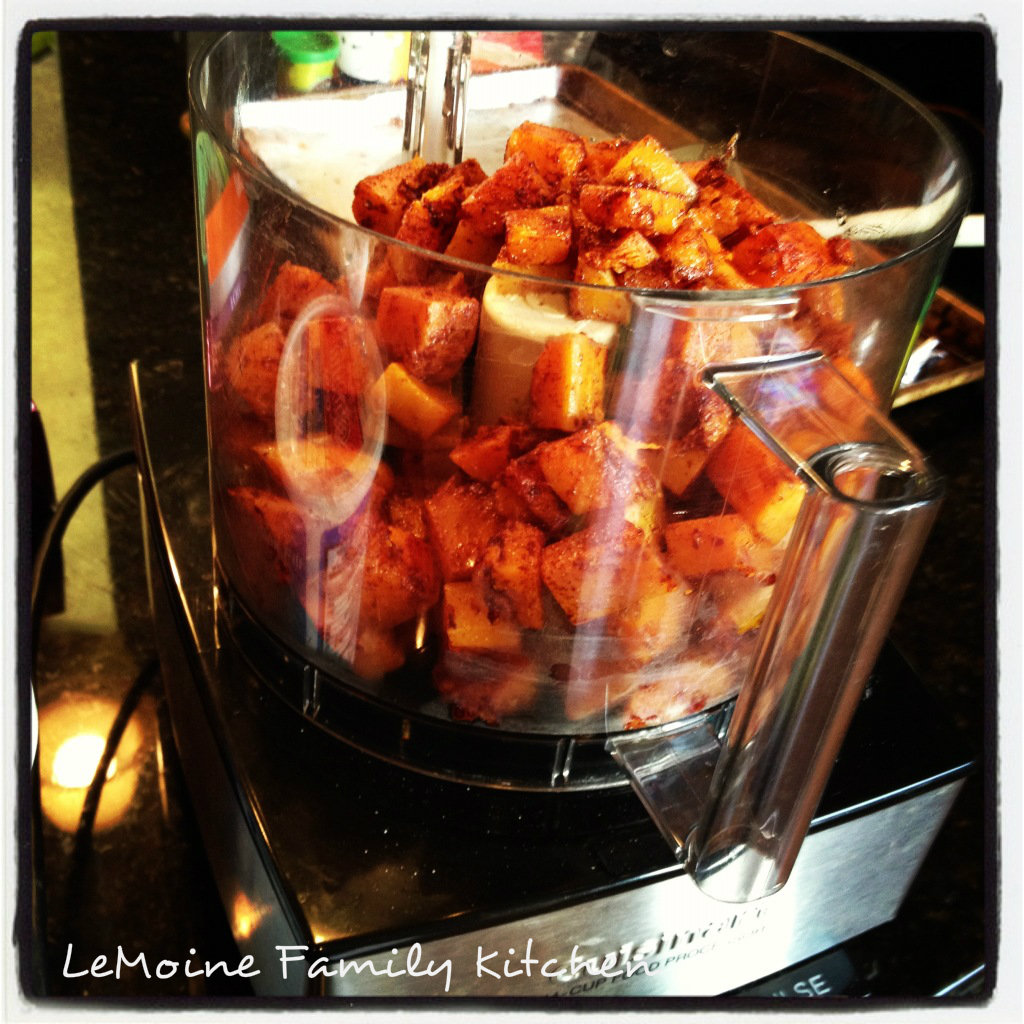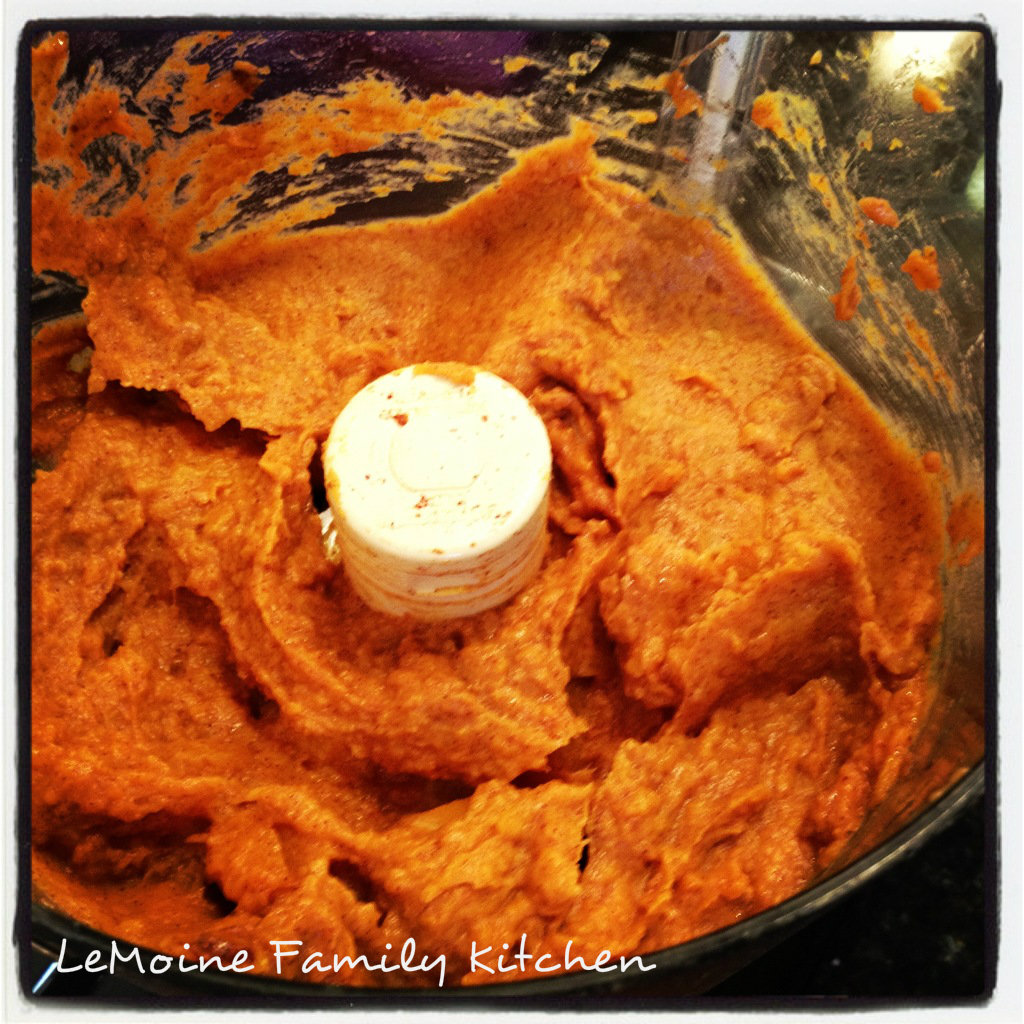 In a bowl combine the pureed butternut squash, the ricotta and egg.
While the squash is roasting you can make the sauce. In a medium saucepan, over medium heat, add in the butter. Once melted go ahead and whisk in the flour. Continue whisking and allow to cook for a minute.
Add in the slightly warmed milk and continue to whisk to remove any lumps. Continue to cook, stirring occasionally until thick enough to coat a spoon. Add in the grated cheese and stir to combine. Season with salt and pepper.
Ok, the components are ready to go, lasagna noodles cooked to al dente, sauce made and butternut squash filling made. Lets assemble!
I used my 12×9 inch (3 qt) Le Creuset baking pan. Add a thin layer of sauce to the bottom of the pan. Follow with a layer of noodles, butternut squash filling then a sprinkle of the shredded mozzarella. Keep in mind, keep the sauce layers thin, not looking for a gooey mess.
Continue with the remaining ingredients. End it off with noodles, sauce, mozzarella and a bit of grated cheese. You may have a few noodles extra… you can go ahead and roll those up and scrap the sauce that remains in the pot at the end of assembly, heck its one of my favorite parts of making lasagna.
Bake for 35-45 minutes until bubbly and the cheese golden and beautiful. I served mine with broccoli rabe and a spinach salad.
Wait, don't go away… take a look at this phenomenal cheesecake that Natalie brought over, it was insanely GOOD!!!!
HAPPY EATS!!!
*this is my original recipe*