Good morning readers! Hope everyone had a fantastic weekend! The weather here was AMAZING yesterday! As usual we were busy busy busy!  I've got a really delicious and simple Meatless Monday for you today! Fresh tilapia filets breaded, pan fried to perfection with sautéed broccoli rabe and roasted potato wedges. Oh and what makes this dish a little extra yummy, pouring melted butter and fresh lemon juice over top of the fish before serving! I've mentioned it before but I think my favorite part about seafood, though I honestly don't eat many varieties, is how quickly it cooks making it a perfect weeknight meal!
4 tilapia filets
1 bunch broccoli rabe, large part of stems cut off (i use the twisty tie as a mark)
2 russet potatoes, cut into wedges
Italian seasoned bread crumb
1 egg
flat leaf parsley, rough chop
1-2 lemon
2 Tbsp butter
3 cloves garlic, sliced
salt & pepper
Oven at 375 degrees.
Start with the potatoes because they will take the longest. With the potatoes cut place onto a parchment lined baking sheet, toss with olive oil, salt and pepper. Arrange so the potatoes are in a single layer. Roast for approx 30 minutes or until they are golden brown on the outside and cooked tender on the inside. If you'd like to add a little extra kick to them, once they are out of the oven and still piping out, sprinkle with some grated parmesan cheese.
edc
For the broccoli rabe, it must be cooked in a pot of boiling water until tender. It takes about 10-12 minutes. If you would like it a little softer then boil a few extra minutes. Drain well. In a sauté pan, over medium heat, add in a few drizzles of olive oil and the sliced garlic. Once the garlic is fragrant add in the broccoli rabe and toss to coat. Season with salt and pepper.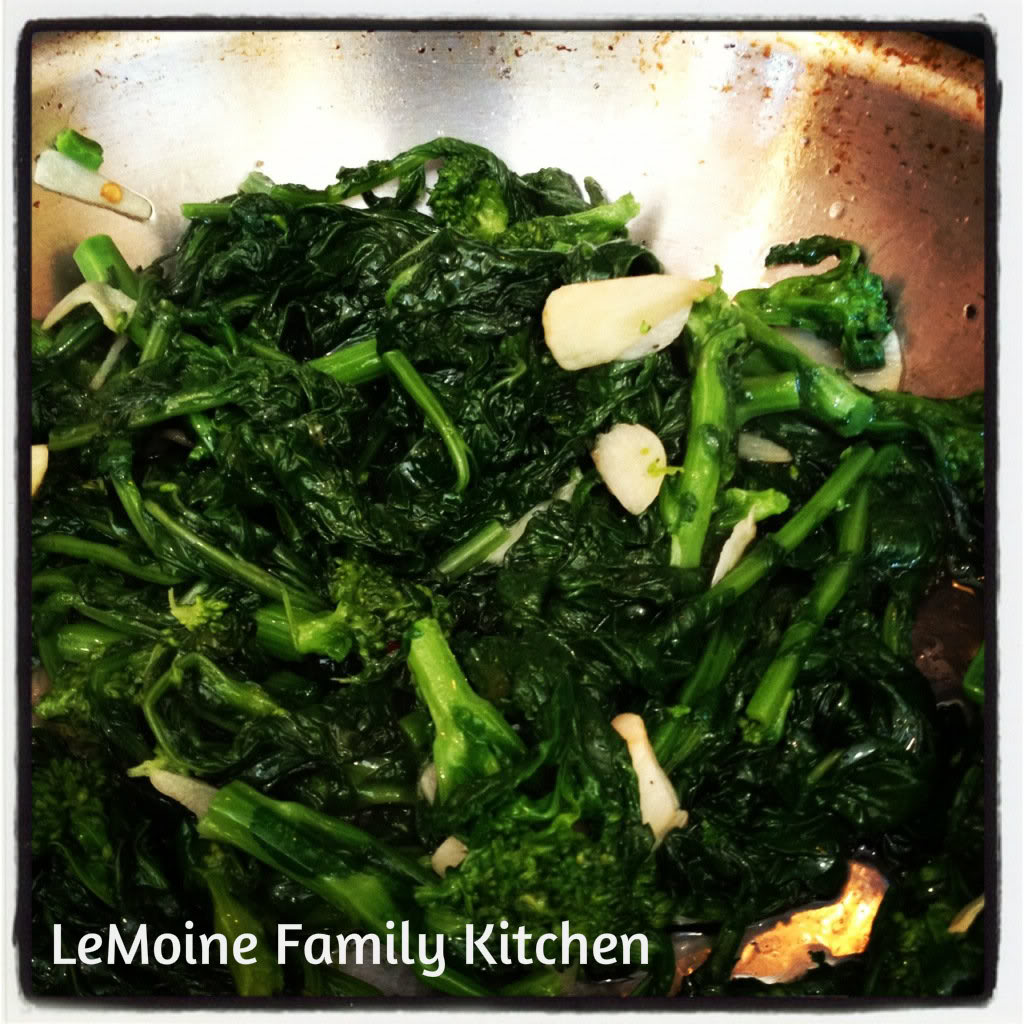 Now those lovely tilapia filets! In one bowl lightly beat an egg with a few drops of water. In another bowl add the seasoned breadcrumbs and some chopped parsley. Dip each filet first into the egg then into the breadcrumb and coat well. Allow to site for about 5 minutes so the breadcrumb sticks better to the fish.
In a large saute pan, over medium high heat, add a few Tbsp olive oil and the tilapia filets. Cook on each side for about 2-3 minutes or until golden brown. Remove from the pan and place on a cooling rack. Melt a couple Tbsp of butter in the pan along with the juice of 1-2 lemons depending on your preference and how juicy they are.
Once you plate everything pour the lemon butter overtop the fish. Divine and simple!
HAPPY EATS!!!!
*this is my original recipe*