Happy Monday! Hope everyone had a fantastically yummy weekend! My hubby is a huge lover of a good seafood and pasta dish so when my mom called from Wegmans, I just had to have her pick up some seafood for me. Of course when you tell an Italian to get a little shrimp, calamari, mussels, scallops and clams… well you end up with way to much for two people. So what does one do, invite the brothers and future sis in law over for some dinner!
Fra Diavolo is all about the fresh seafood and spicy tomato sauce, hence the devil reference in the name. My version doesn't pack too much heat because neither me or Steve can handle too much, yup wimps, but you can certainly up the crushed red pepper! As you are reading through the recipe please keep in mind that the cooking times for the various seafood may vary depending on the sizes you have. You can also switch out any seafood you like/don't like, add more of one, less of another… its all about the sauce and the method.
serves 4-5
3 cans crushed tomatoes
1 small onion, chopped
10 cloves garlic, sliced, divided
2 tsp crushed red pepper flakes
6 pieces calamari, sliced into rings
1/2 lb calamari tentacles (if not attached to the body)
1 3/4 lbs shrimp (I ended up with about a lb of colossal and 3/4 large)
6 mussels
6 little neck clams
6 large sea scallops (mine were quite huge)
1 1/2 lbs dry pasta, cooked al dente
parsley
olive oil
Lets start with the sauce, which I cooked the night before this way I could throw this meal together quickly on a weeknight. In a large pot, over medium heat, add a few Tbsp of olive oil, the onion, red pepper flakes (i forgot so added them with the canned tomatoes) and about 5 cloves worth of garlic. Sauté until softened.
Add in the canned tomatoes, season with salt and pepper and simmer for 2 hours. (the little pot is sauce without red pepper for the kiddos)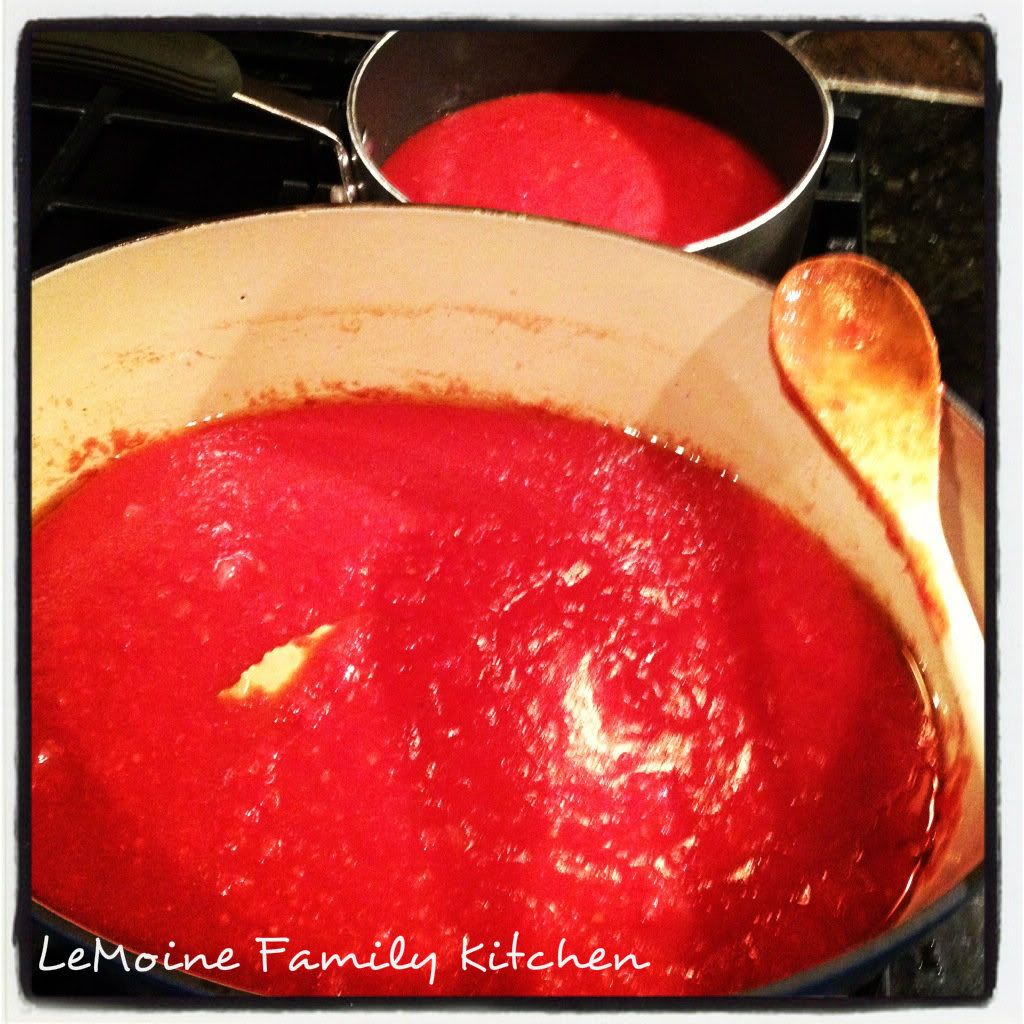 Go ahead and cook the pasta to al dente, drain and toss with a little bit of olive oil to prevent sticking. Now for the wonderful seafood! In a large sauté pan, over medium low heat, add a couple Tbsp olive oil and sauté the remaining garlic.
Pat all the seafood dry with a paper towel and lightly season with salt and pepper.
Like I mentioned, my scallops were HUGE so I started with them Cook on one side for 5 minutes. When its time to turn to the other side, do so and add in the colossal shrimp.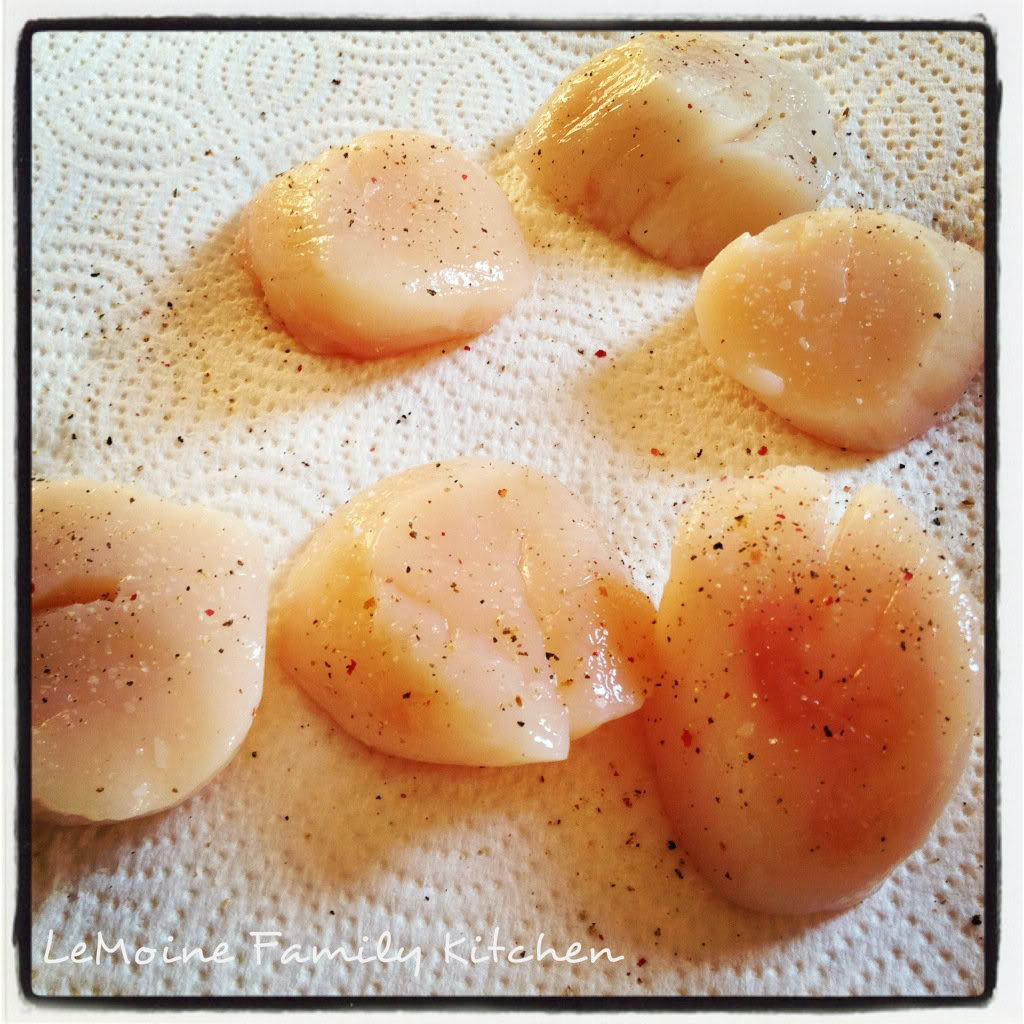 Again, cook 5 minutes then flip the shrimp. Add in the smaller shrimp and the calamari. Cook another 5 minutes. Add the mussels and clams and enough sauce to just cover the seafood. Allow to simmer on low for another 10 minutes until the clams and mussels open up (if there are any that don't open then they may need to be cooked a little longer or they are no good-toss them!).
In a nice giant pasta serving bowl add the pasta, seafood and enough sauce to coat the pasta. Sprinkle with some fresh chopped parsley and ENJOY!
HAPPY EATS!!!
*this is my original recipe*