Happy Sunday! Quick reminder, next Sunday we will be holding our
1st Dessert Competition
! I am beyond excited, cannot wait and… you still have time to give us a suggestion for a mystery ingredient! Who knows, yours could be one of the lucky ones to be drawn out of the bowl!  Today I'm making a big meal for the family dinner for Steves birthday, more to come on that another day. Today I've got a fantastic panini for ya! This thing is seriously flavorful! The pork tenderloin is ridiculously delicious and tender, sweetness of sautéed cubanelle peppers and onions, a bit of tomato sauce and sharp provolone and then of course a good crusty roll…
AMAZING
!!!
1 pork tenderloin*
3 cubanelle peppers, sliced
1 onion, sliced
12 thin slices of provolone
1/4 cup tomato sauce
2 crusty Italian rolls
1 tsp salt
1/2 tsp pepper
1 tsp rosemary, chopped
1 tsp garlic powder
olive oil
*You will see two tenderloins in one of the pictures, I cooked both the same way but only used one for the sandwiches.
Oven at 375 degrees.
In a small bowl, mix the salt, pepper, rosemary and garlic powder.  Rub the pork generously with the seasoning. In a pan with a couple Tbsp of olive oil, over medium high heat, sear the pork on the largest two sides, approx 4 mins per side.
Place the pork onto a baking sheet and cook for 12-14 minutes. Remove from the oven and allow it to rest for at least 10 minutes. Once its rested, slice the pork, you can totally sneak a couple slices now, theres plenty!
In the meantime, in a pan, over medium heat, add a couple Tbsp of olive oil,  peppers and onions. Cook until softened and once they have slightly browned.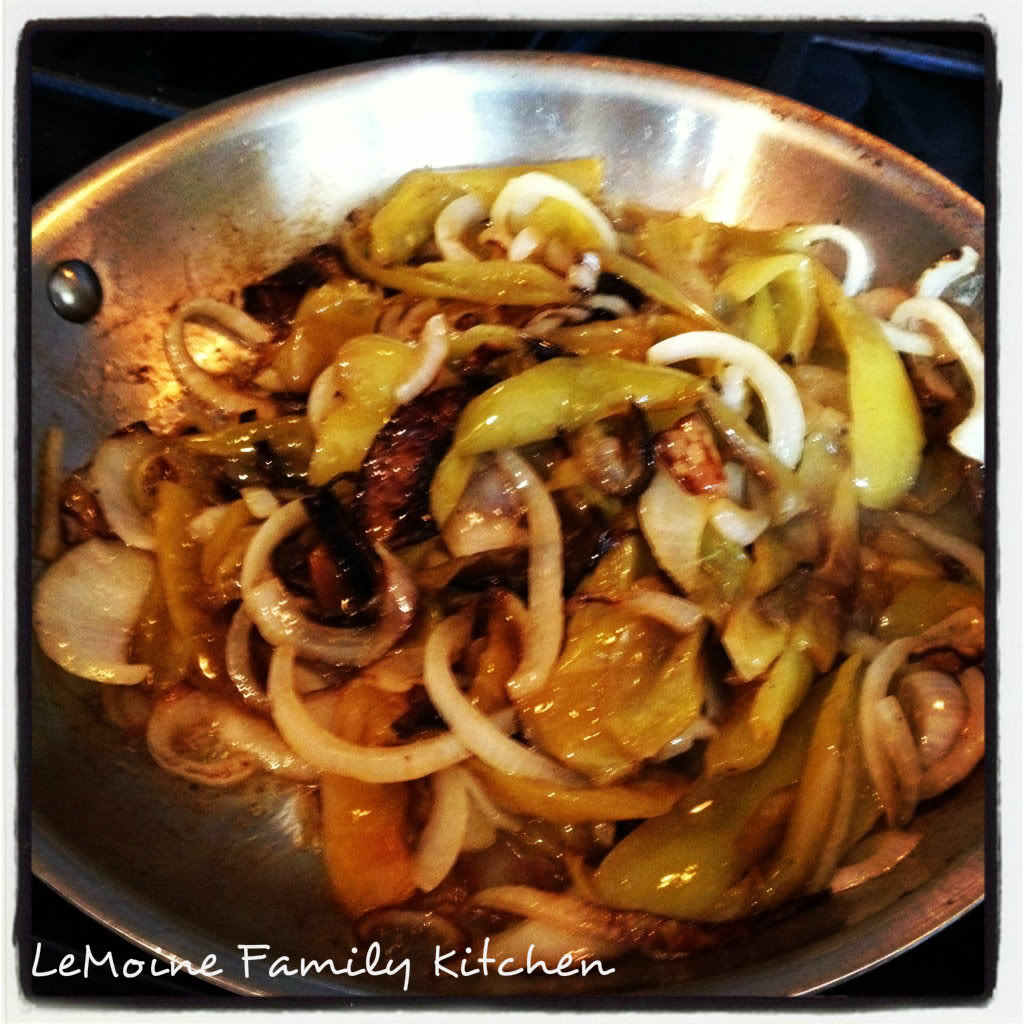 Now to assemble. Cut the rolls open and gut the top piece to allow extra room for all the fabulous layers. Line each half of the roll with 3 slices of the provolone. Next on the bottom part of the roll, layer the sliced pork, the tomato sauce, the sautéed peppers and onions then place the top of the roll on.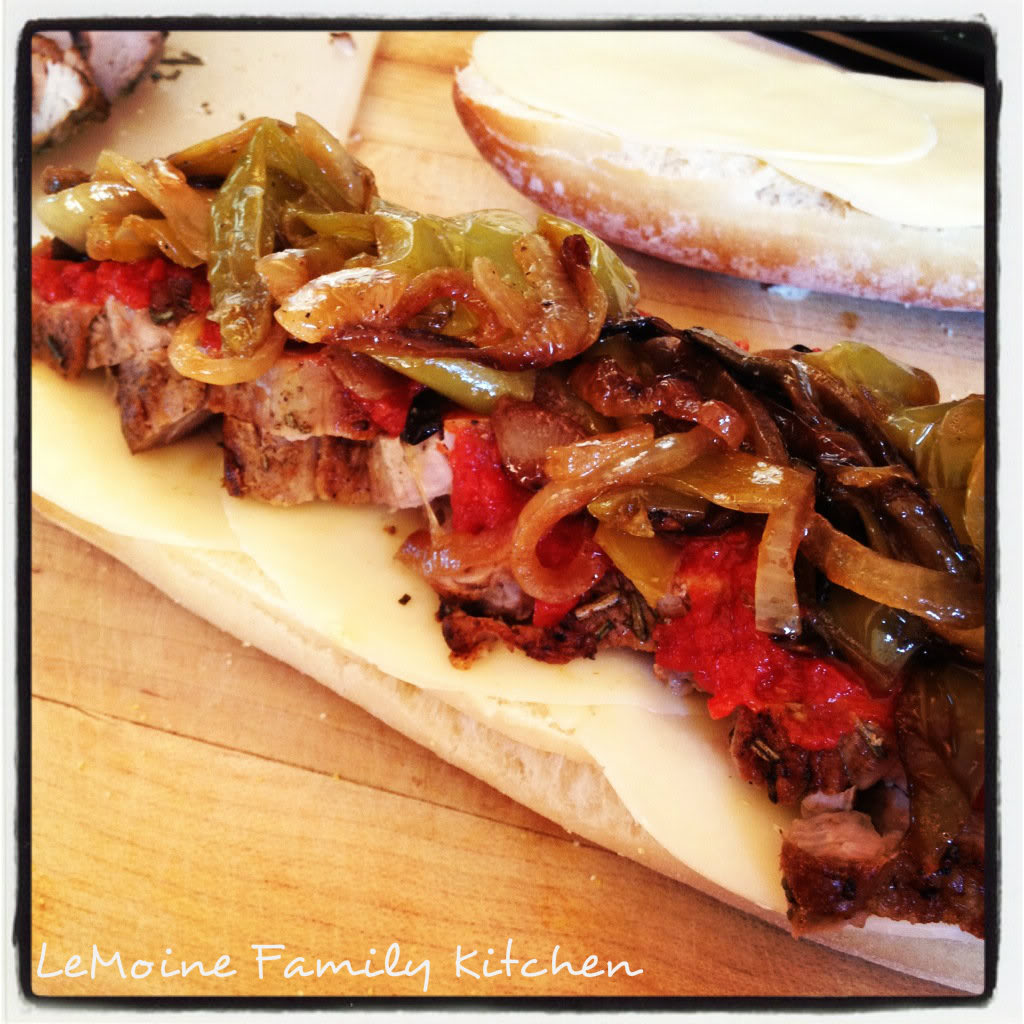 Now place that beauty of a sandwich on a panini press set to medium high. Let it cook on there until pressed, you can help it by pushing down on it a bit, and the bread has crisped up with beautiful grill marks on it. Cut on a diagonal and lose yourself in a fantastic sandwich!
If you don't have a panini press, first I'd recommend you get one because they are wonderful, but you can place the sandwich into a pan with a heavy pan pressing on top of it.
HAPPY EATS!!!
*this is my original recipe*