While this isn't made on a sizzling hot plate, this chicken packs a great punch of flavor! I have a tendency of ordering the same few things at Mexican restaurants and fajitas is definitely one of them! Once again, with the help of our handy dandy slow cooker we can prep the night before, push a button in the morning and have dinner ready to go!
Slow Cooker Fajita Chicken
serves 6
2 lbs boneless skinless chicken breasts
1 Tbsp oregano
1 Tbsp plus 2 tsp chili powder
1 Tbsp cumin
2 tsp cayenne pepper (optional)
6-7 whole garlic cloves
4 bell peppers, sliced
2 medium onions, sliced
1/3 cup vegetable or chicken broth
juice of 2 limes
1 tsp ea salt and pepper
corn tortillas
sour cream
Cilantro Rice (see below)
Avocado Corn Salsa (see below)
In a small bowl mix the oregano, chili powder, cumin, cayenne pepper, salt and pepper.
Add the chicken breasts into the slow cooker and toss the dry seasoning in to coat the chicken. Add in the garlic cloves, peppers, onions and broth. Cook on low for 4 1/2-5 hours, until the chicken is falling apart.
Remove the chicken and shred it with two forks and don't worry if you have some bigger pieces… we're being rustic here 😉 Then go ahead and place the chicken back into the slow cooker to absorb even more flavor! Remove everything into a serving bowl and squeeze lime juice over top and toss.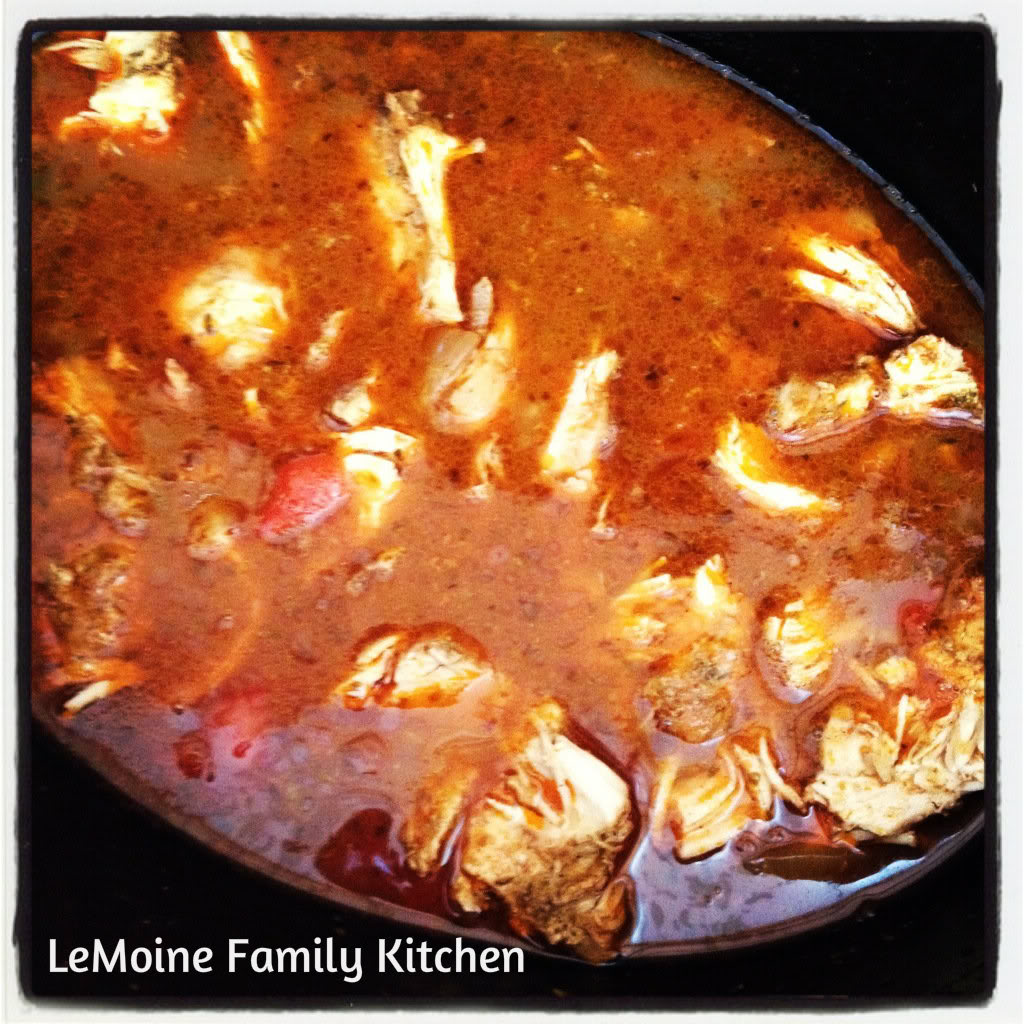 Avocado Corn Salsa

1 cucumber, seeded and diced
3 tomatoes on the vine, diced
2 avocado, diced
a can of corn, drained
cilantro
lime juice
salt and pepper
Mix all the ingredients together for a very refreshing salad that pairs perfectly with this dish!
I served the slow cooker fajita style chicken with corn tortillas and a dollop of sour cream.
On the side…  rice cooked in vegetable broth, drained then tossed with a good amount of fresh chopped cilantro and a squeeze of lime juice! Of course seasoned with salt and pepper too.
*NOTE: I had added 1 cup of vegetable broth and ended up with a lot of excess liquid, I adjusted the recipe- you will end up with plenty of natural juice from the peppers/onions and chicken*