Why are there never enough hours in the day to get done what needs to get done. We wake up, get dressed, run off to work or in my case get the kids ready for the day… the next 8-10 hours are a blur of breakfast, clean mess, play/clean up more messes, lunch, more messes, baby down for nap, play pirates/clowns/soccer/hockey/hide and seek/ kitchen, prep dinner. feed dinner, clean mess, bed!
There have been plenty of days that I have thrown in the towel and called for take out! I'm going to work on putting together a weeks worth of quick, easy and delish meals for you so definitely keep checking back! For today I've got a simple meal you can prep the night before then pop in the oven for dinner the next day!
Chicken, Broccoli & Cheddar Bake
3 broccoli crowns, stems removed & florets separated
1 1/2 lbs chicken breast, diced
5 Tbsp olive oil, divided
2 Tbsp garlic and herb seasoning (I use Garlic Garlic by Tastefully Simple)
3 cups cooked rice
3 Tbsp butter
1/4 cup onion, chopped
3 cloves garlic, sliced
3 Tbsp flour
3 1/2 cups chicken broth, warmed in a pot
2 cups shredded cheddar
1/2 cup seasoned breadcrumbs or panko
salt & pepper
Oven at 375 degrees.
Cook the broccoli florets in boiling water until just tender. Remove and place aside in a bowl.
Toss the diced chicken with garlic and herb seasoning, salt and pepper.  In a saute pan, over medium high heat, add 4 Tbsp oil. Add the chicken to the pan and cook until browned on each side. Remove the chicken and add to the bowl with the broccoli.
In the same pan, over medium low heat, add the butter and 1 Tbsp oil. Add the onion and garlic and cook until softened. Add in the flour and stir until combined.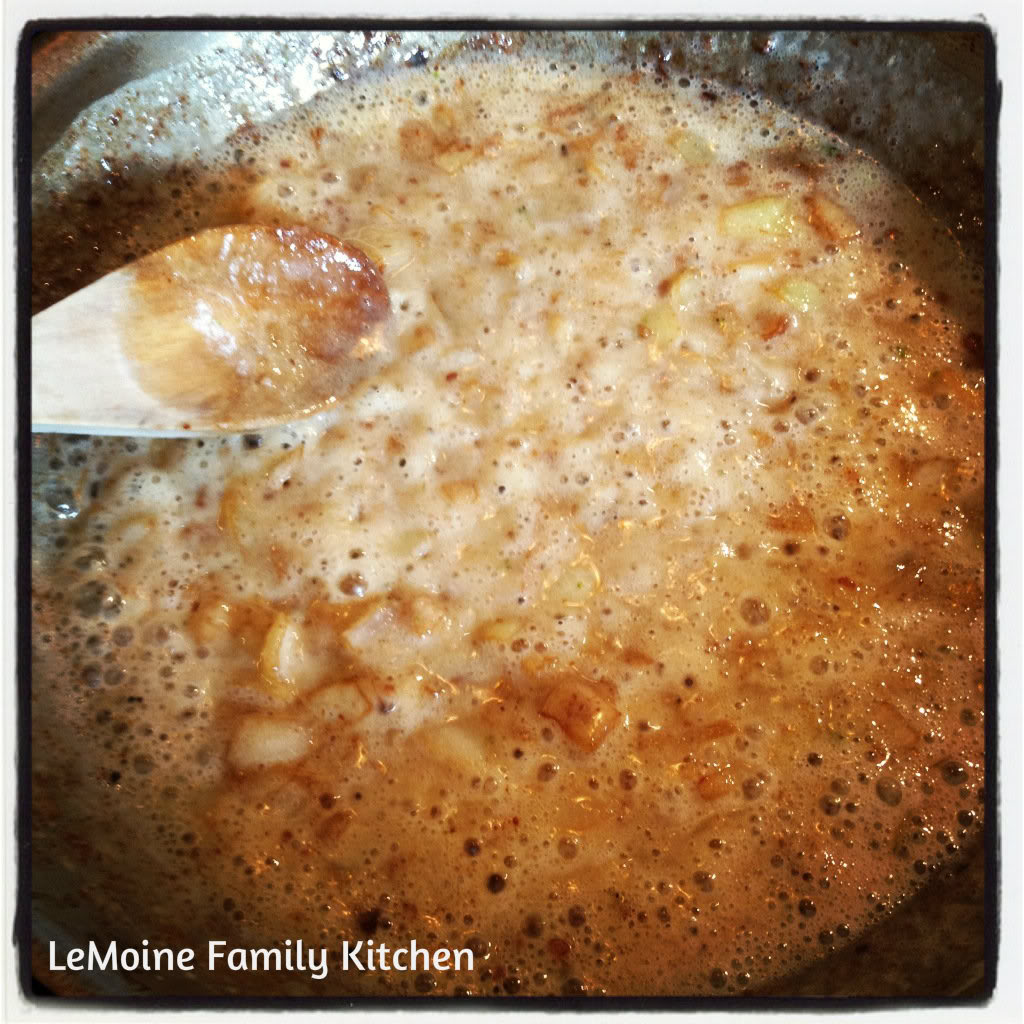 Add in the chicken broth and continue to stir until well combined. Allow the sauce to simmer until slightly thickened. Stir in the cheese until well combined and smooth. Season with salt and pepper.
Add the cooked rice to the bowl with the broccoli and chicken. Mix in the cheese sauce. Pour the mixture into a baking dish and top with the breadcrumb. Bake for about 15 minutes, until the cheese sauce is bubbling and the breadcrumbs golden.
HAPPY EATS!!!!
*this is my original recipe*