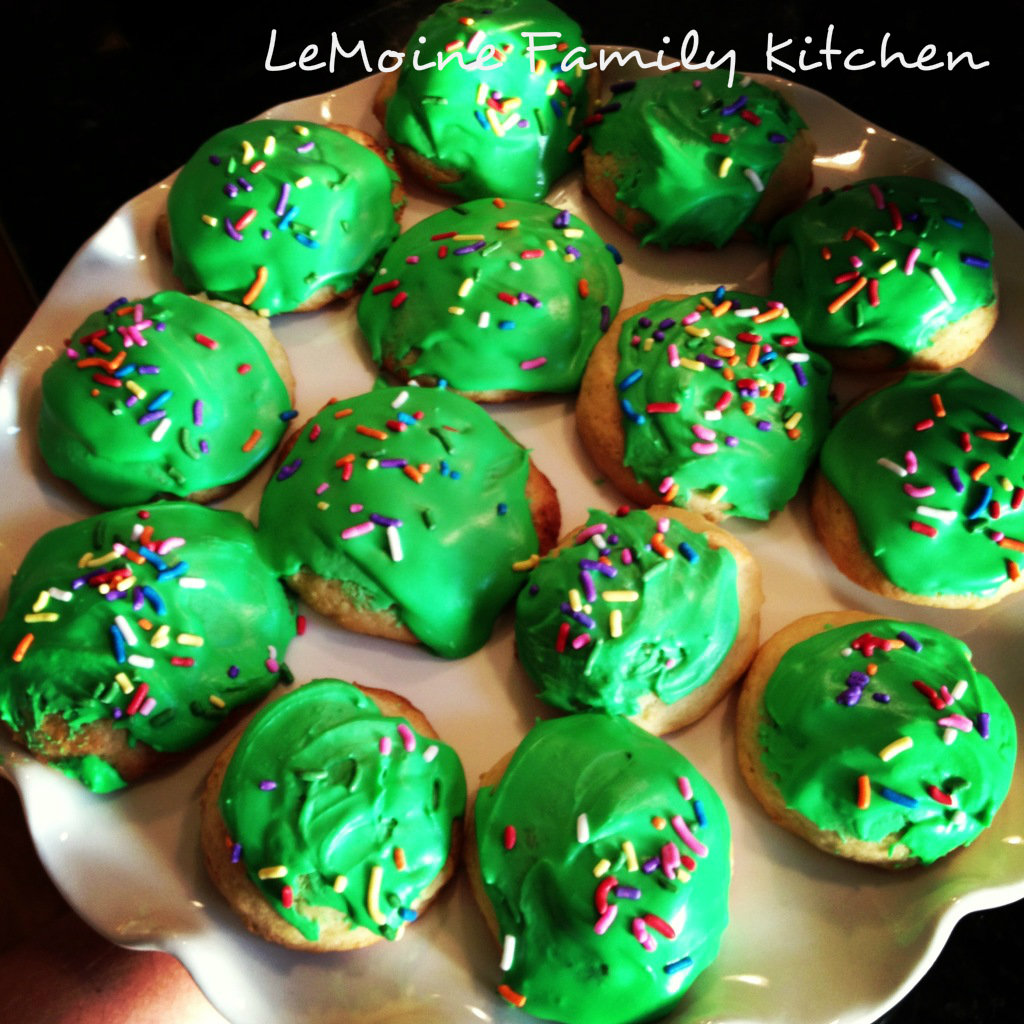 AHHH…. the weeks are seriously flying by so it was time for some Soft Sugar Cookies!!! Christmas is just a week and a half away and I feel so not ready yet. Anywho, heres another cookie recipe you'll definitely want to try out!! They were a huge hit here!  I am a big fan of sugar cookies, but not the ones that are dry and taste like pure sugar. I also am not a fan of rolling dough out because well to be honest, I am terrible at getting it to an even thickness. And I know all those cookie cutters are adorable but it takes a lot of time. I much more prefer to just use a cookie scoop and plop them onto a cookie sheet.  If i'm just doing a small batch I will suck it up and do the rolling pin thing, if i'm making dozens then the scoop it is.
I actually used this recipe to bake cookies with Jacks class today and even with the help of nine 3-4 year olds they came out perfect & delicious!! We used a small scoop to make perfect sized cookies. I also made a simple royal icing for them to decorate with, oh and of course lots of sparkles and sprinkles! We had a great time and the kids seemed to really enjoy it as well! Heck, I was even asked by one of the boys to read them a story while they had their cookies and milk! So stinkin cute!!!
These cookies are soft and stay nice and "plump". The flavor is perfect and not overly sweet! Now I do have to apologize because I don't have step by step pictures, I was in such a rush to get everything ready that I totally forgot! These are really simple and you'll do just fine!
makes approx 28 small cookies
2 1/2 cups flour
1 1/2 tsp baking powder
1/4 tsp salt
1 1/2 sticks butter, room temp
1 egg
3/4 cup sugar
2 Tbsp water
1 tsp vanilla
Oven at 350 degrees.
In a small bowl mix together the flour, baking powder and salt.
In a large bowl, using an electric hand mixer, cream the butter until smooth. Add in the sugar and mix until well combined. Next add in the egg, vanilla and water and mix until light and fluffy.
Add in half the dry ingredients and mix until just combined. Repeat with the remaining dry ingredients. Be sure not to over mix. You want the dough just combined, use a wooden spoon to incorporate any flour that didn't get in there.
Using a small scoop, plop the cookie dough out onto a parchment lined cookie sheet.  Bake for for 10-12 minutes or until the very outer edge is lightly golden.
Allow the cookie to cool completely before decorating.
Simple Royal Icing
1 lb confectioners (powdered) sugar)
3 Tbsp merengue powder (wilton makes this and can be found at Michaels)
7 Tbsp warm water
In a bowl, using an electric hand mixer, combine the ingredients until smooth. If you want it any thicker simply add a tiny bit of powdered sugar, to thin it add a tiny bit of water. If you want to color the icing add the food coloring in once the mixture is well combined and you can do it using a rubber spatula.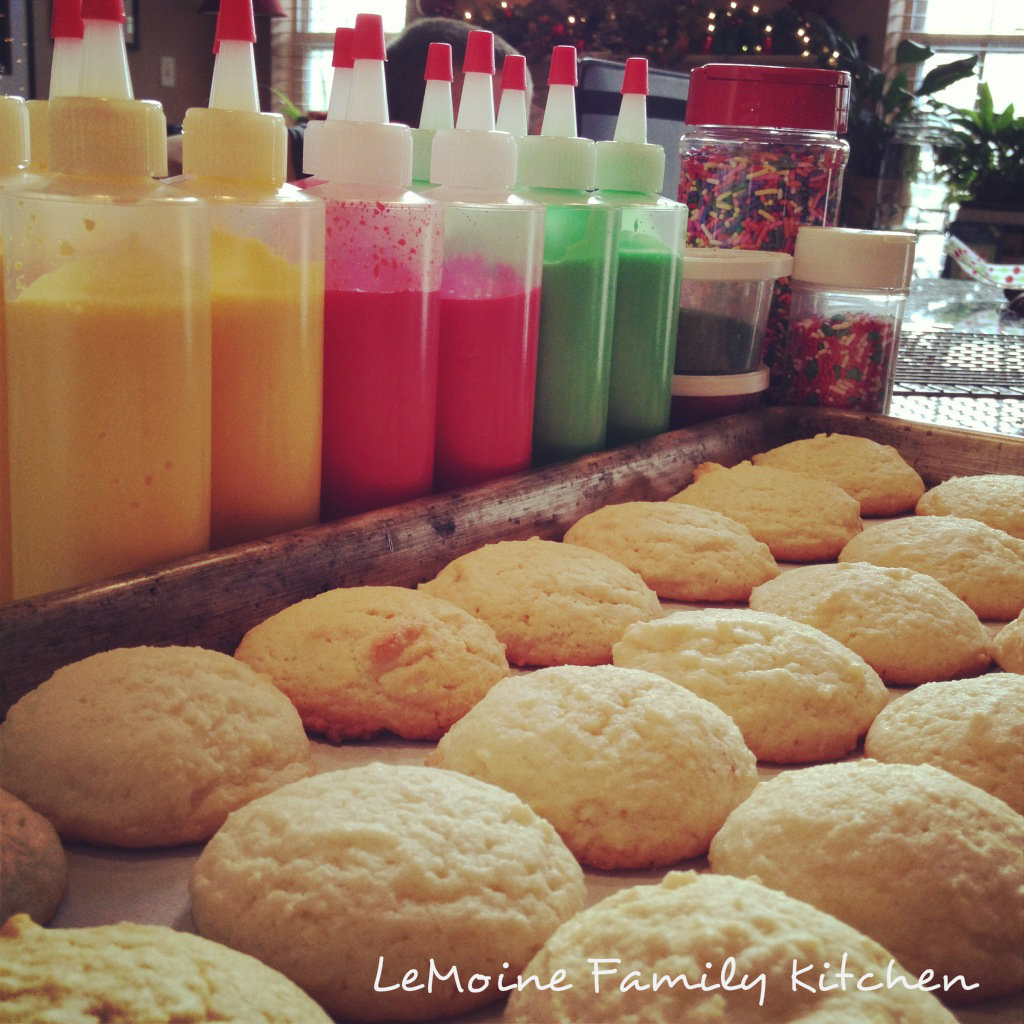 HAPPY EATS!!!
*this is my original recipe*