I'm always trying to figure out new and easy things to do with chicken. So I was hanging out and as I do often, I was reminiscing  about my trips to Italy, which got me thinking about the Amalfi coast… that led to thoughts of the most beautiful, enormous and delicious lemons I have ever tasted!! So delish that I had smuggled a few home and made the most fabulous lemon sorbet with them! Ok, I'm rambling!
To my sadness, I'm not getting back to Italy anytime soon but that doesn't mean we can't create an Amalfi coast inspired dish right?!?! This one comes together quickly and is easy to make!
Fresh tomatoes on the vine, basil, fresh squeezed lemon & a touch of cream make for a wonderful simple sauce to go over grilled chicken!
Grilled Chicken with Creamy Lemon, Tomato & Basil Sauce
6-7 thin sliced chicken cutlets
3 Tbsp chopped onion
1 Tbsp flour
2 Tbsp butter
2 garlic cloves, chopped
juice of 3 lemons
A big handful of basil, chopped
1/2 cup vegetable broth
2 tomatoes on the vine
1/2 cup light cream
salt & pepper
Season your chicken with salt and pepper and grill. I grilled mine inside on my grill pan.
Into a saute pan over medium low heat, add the butter, onions and garlic and cook until just softened. Whisk in the flour until combined. Next whisk in the lemon juice, again until well combined. Allow to simmer a couple minutes. The sauce will have thickened.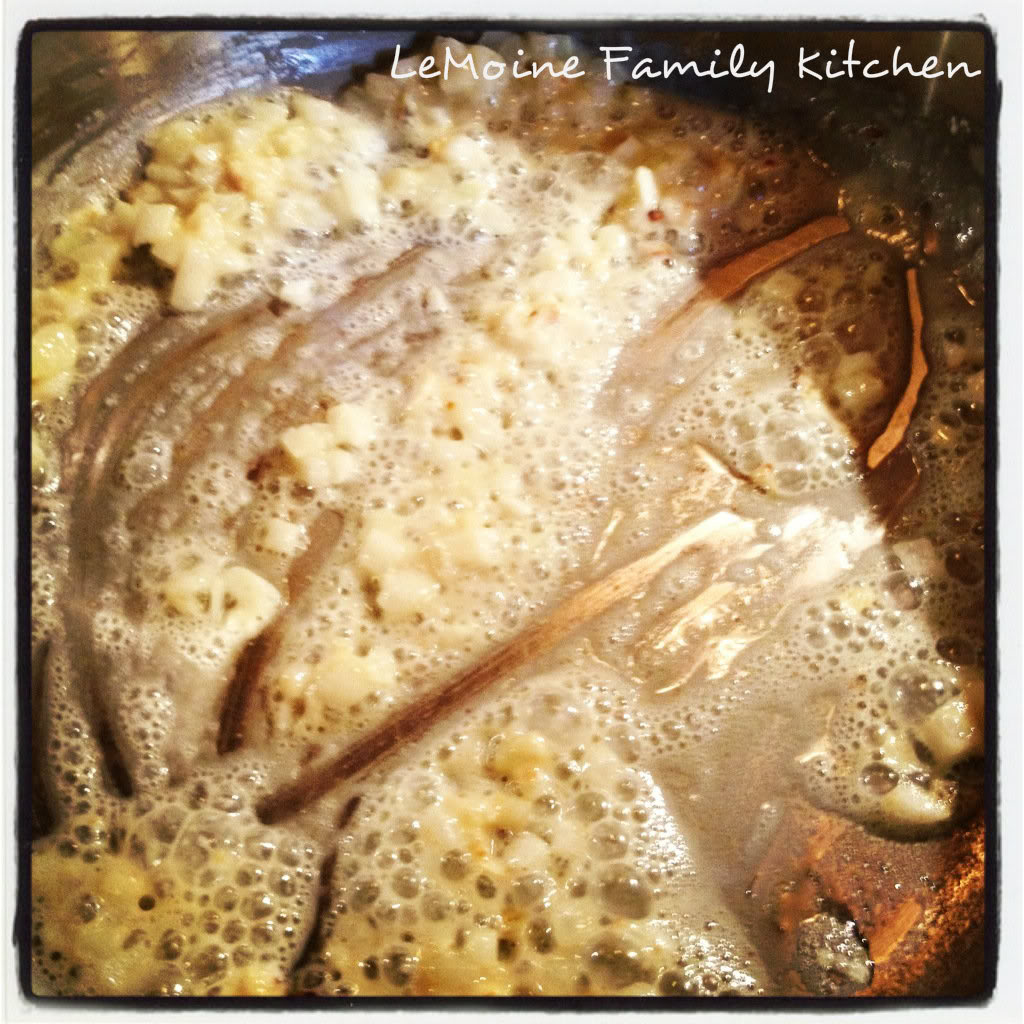 Add the broth to the pan and whisk to combine. Simmer for a couple minutes. Toss in the tomatoes and simmer until they are slightly softened. Mix in the basil.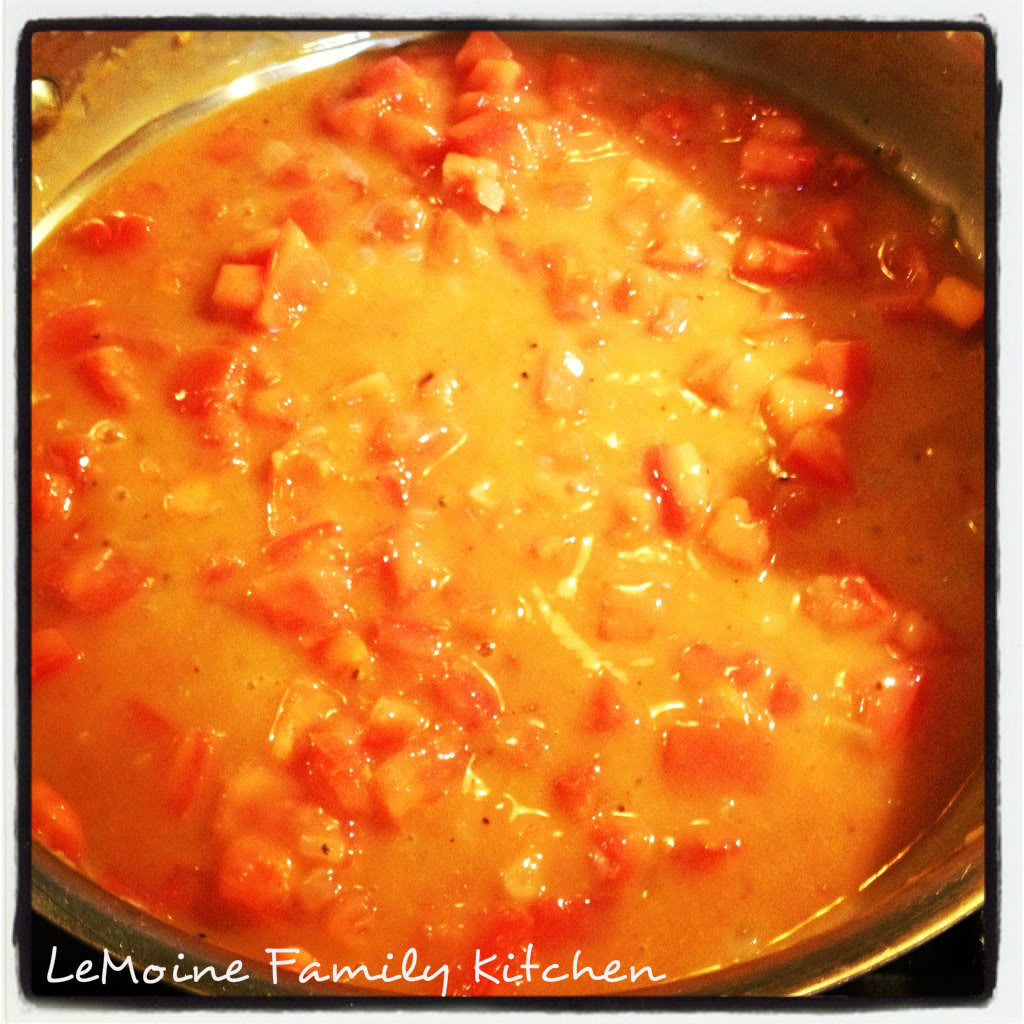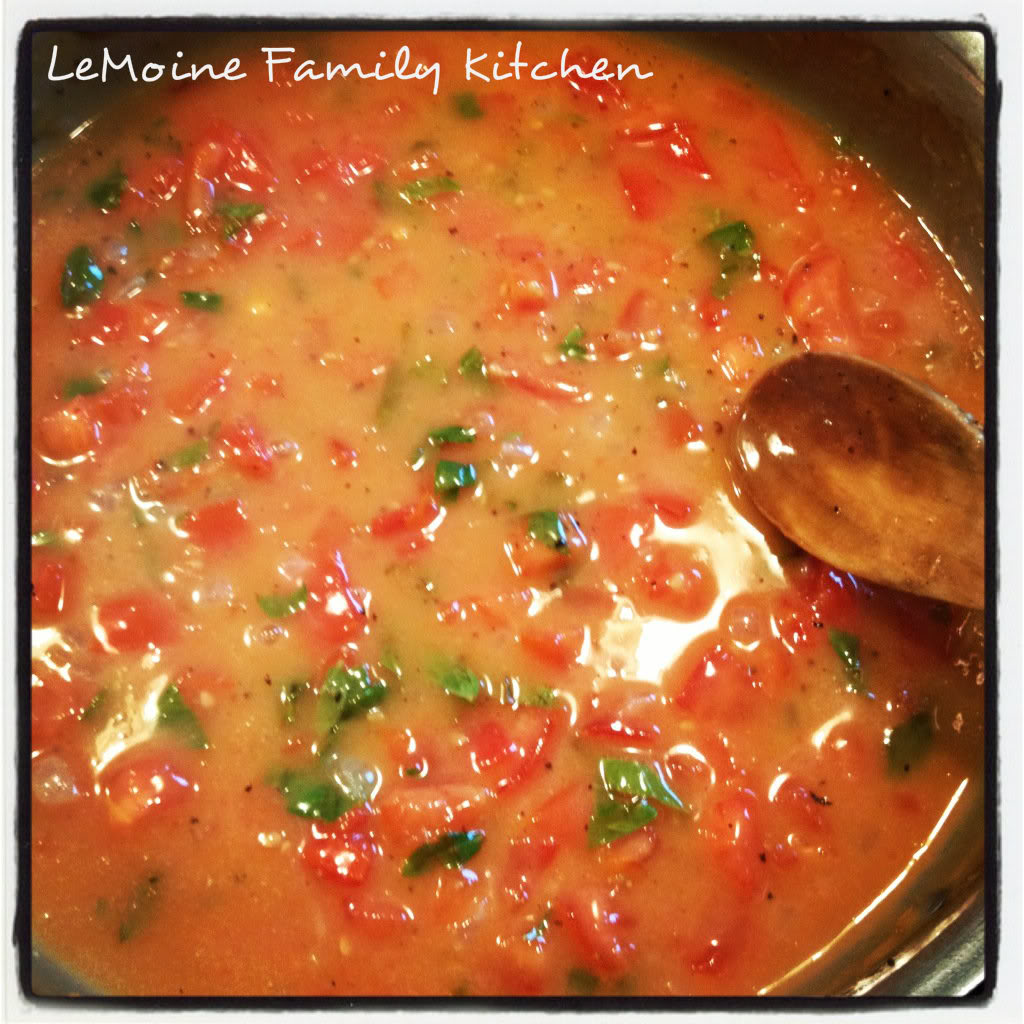 With the flame at low, add in the light cream and simmer for a few minutes, be sure to stir so it doesn't burn. Season with salt and pepper.
Pour over your grilled chicken. I served mine over white rice and a side of sautéed string beans.
Really simple, super flavorful dish!
***DON'T FORGET TO ENTER THE FABULOUS KITCHEN ART PRINT GIVEAWAY GOING ON NOW! ONLY 1 DAY LEFT TO ENTER***
HAPPY EATS!!!!
*this is my original recipe*